Tips and tricks from the HEIDENHAIN Service department
Do you have questions related to our Service department?
Look here for information that will quickly enhance your daily work.
Update for the HEIDENHAIN Clone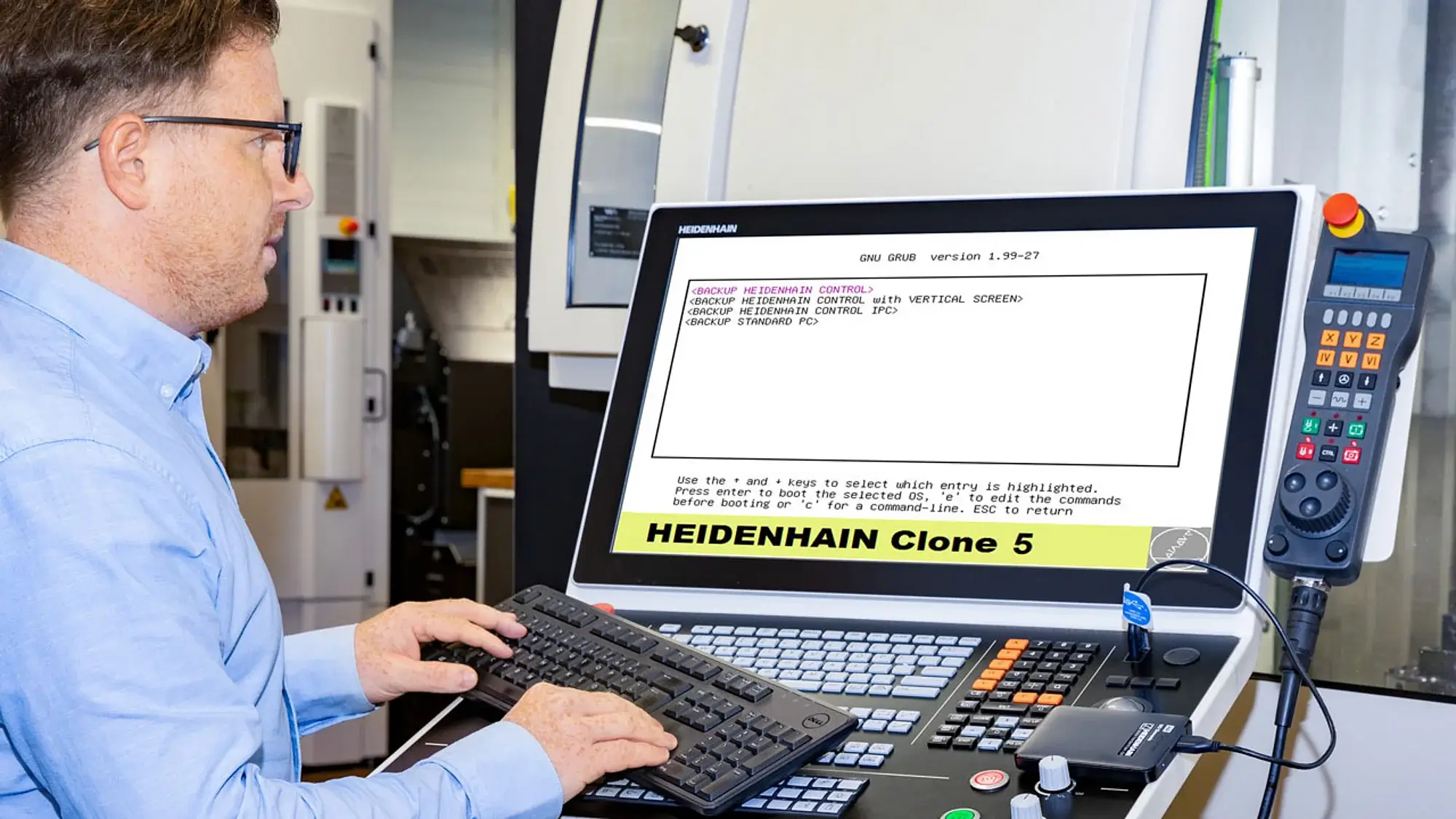 We introduced the HEIDENHAIN Clone in our 19/2017 Service News as the ideal solution for creating a quick and easy backup of your valuable data. A new update of the HEIDENHAIN Clone now greatly simplifies operation.
Regular backups improve data security and are essential for protecting valuable data prior to machine servicing. This is very easy to do with the HEIDENHAIN Clone. In just around ten minutes, you can create a complete copy of your HEIDENHAIN control's HDR, CFR, and SSDR storage media. You can also integrate the HEIDENHAIN Clone into your machine maintenance plans. This gives you a valid backup of each machine at any time.
For easy operation, the new version's menu guidance provides two separate tree structures for the backup and restore functions. The new Version 5 also lets you create a backup of the HEIDENHAIN IPC.
We're happy to answer any questions about the HEIDENHAIN Clone:
NC Support & PLC Programming Support
TNCService@heidenhain.com