Tips and tricks from the HEIDENHAIN Service department
Do you have questions related to our Service department?
Look here for information that will quickly enhance your daily work.
ESD protection for returned units: how to avoid damages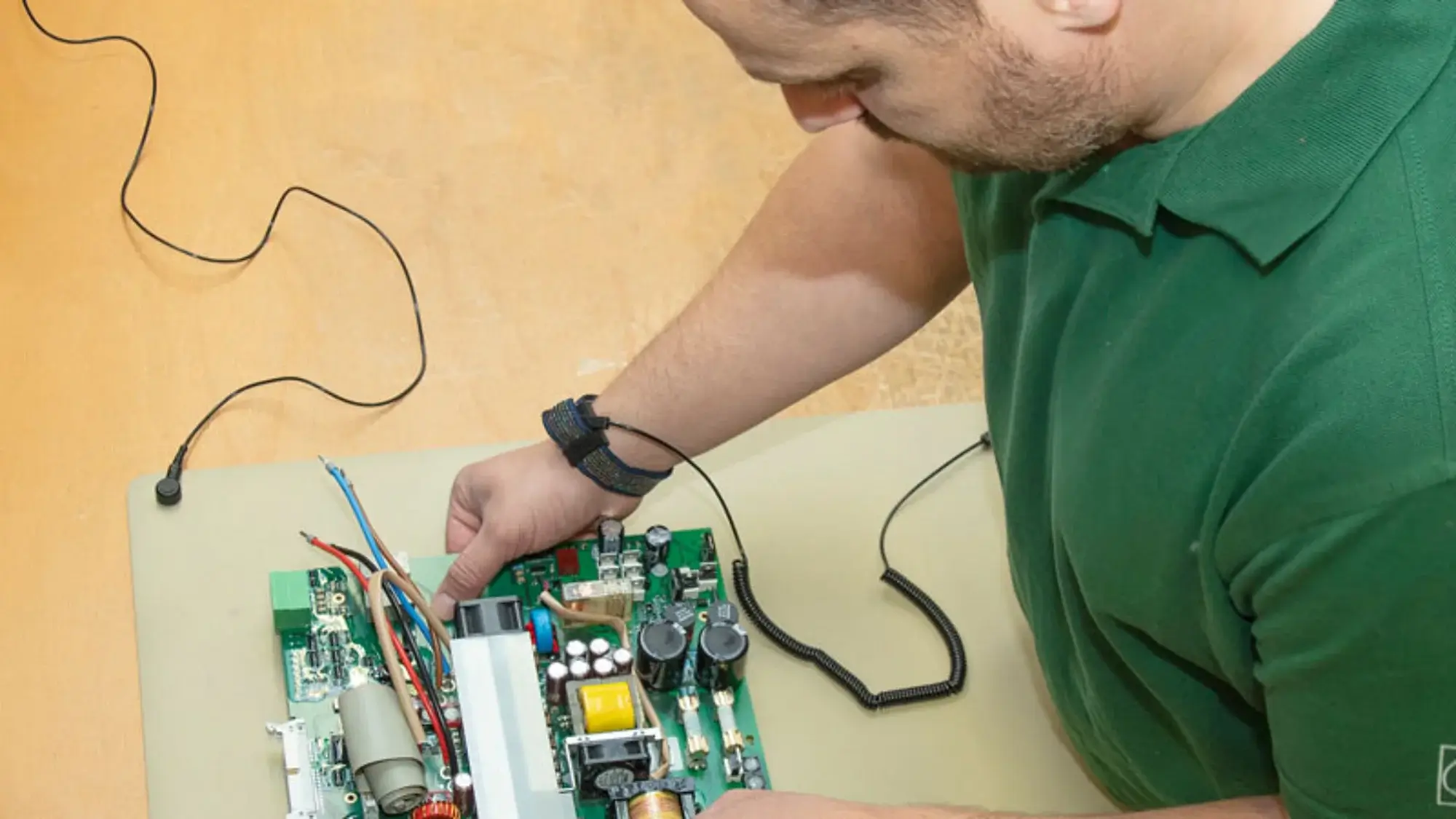 A unit is defective and you return it to the HEIDENHAIN Service department. So far, so good, but the time and effort associated with that is already annoying. But please put a little more effort into the correct packaging and shipping; also to ensure that units returned to us for repairs are given the ESD protection that they need while on the way. In this issue of the Service News we'd like to give you a few tips about the correct handling and packaging of electronic components and units.
In order to prevent an electronic component or unit from getting damaged additionally by electrical discharge during disassembly and shipping, always comply with the precautionary measures described in IEC 61340‑5‑1, IEC 61340‑5‑2, and IEC 61340‑4‑1:
Always assume that all electronic components and assemblies are endangered by electrostatic discharge (ESD). Humans only notice discharge events starting from a level of approximately 3000 volts. However, sensitive electronic components can already be damaged by much smaller voltages.
Store and transport ESD-sensitive components in ESD protective containers. The original packaging of the unit would be ideal. The next best thing, if you use the HEIDENHAIN Service Exchange, is the packaging of the exchange unit. In all cases avoid electrostatically chargeable plastic material, such as:

Common plastic wrap or bubble wrap
Common polystyrene filler material
Common synthetic fiber fabrics

Ensure during handling the proper grounding of the working area (e.g. tool, workbench, packaging) and the person.


The illustration below shows a suitable working area

Wristband with 1 Mohm grounding cable for grounding the person
Grounded connection for wristbands, floor mats, table mats, etc. for equipotential bonding
Dissipative shoes
Dissipative flooring or floor mat
4. Inspect the ESD protection system regularly for proper functioning, and also pay attention to national safety regulations
Any questions regarding the packaging of your HEIDENHAIN products for return shipments will gladly be answered by HEIDENHAIN Service personnel or your regional HEIDENHAIN agency.