Replacement devices
Our HEIDENHAIN Service Exchange replacement service gets your machine running again. We'll send you a replacement device from our Service Exchange stock immediately and free of charge.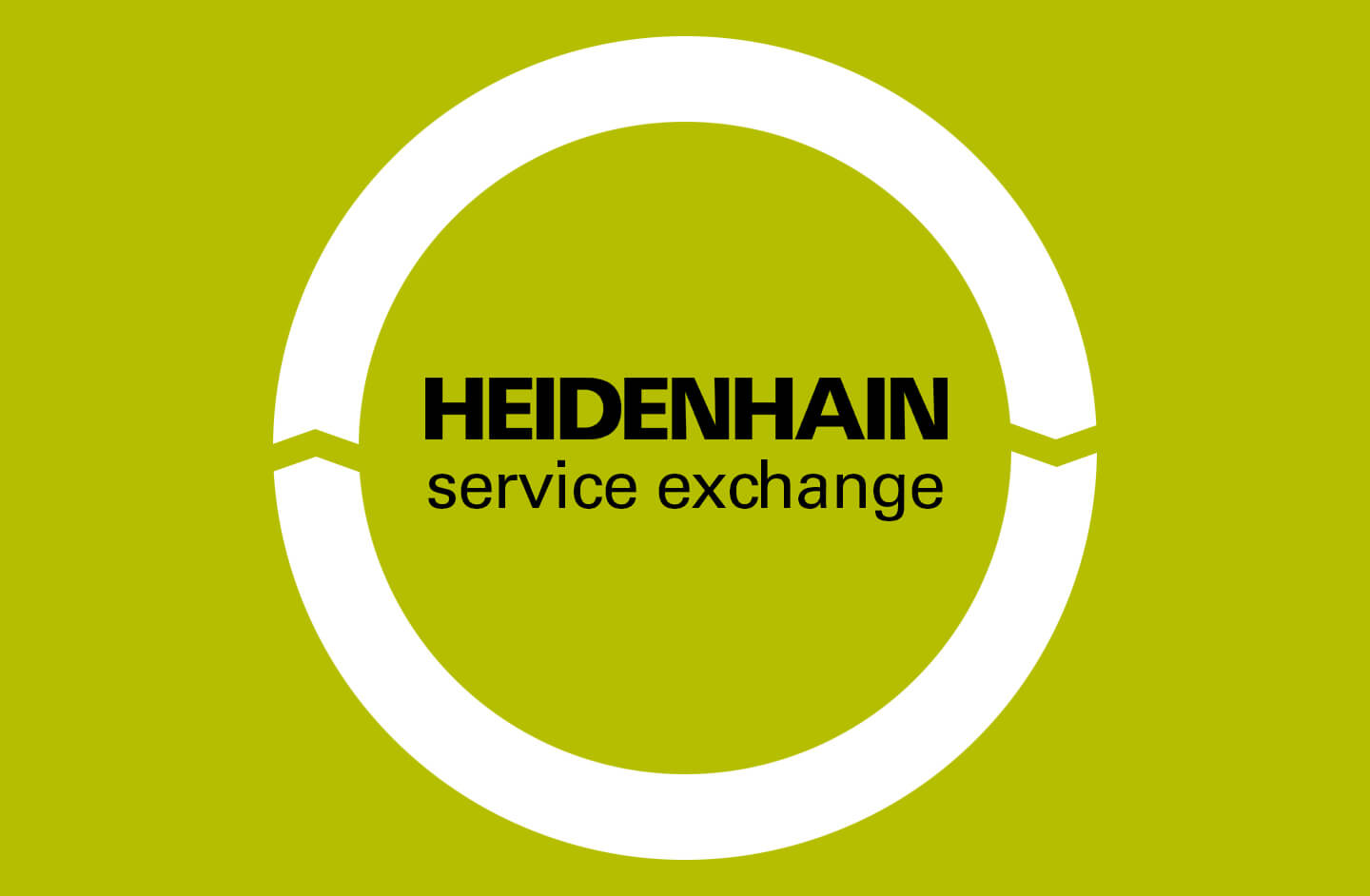 How the HEIDENHAIN Service Exchange works
Contact techsupportHC@heidenhain.com and describe the defect
The HEIDENHAIN service team creates a SRA for you
We send instructions for repair to customer after we create the SRA
We'll deliver the desired device within 24 hours upon request for customers inside North America
Return your defective device along to the following address within four weeks after receiving the replacement device:

HEIDENHAIN Corporation
333 East State Parkway
Schaumburg, IL 60173-5337 USA

We'll repair your device and invoice you only for the actual cost of repair
You get to keep the delivered replacement device, which becomes your property once you pay the repair invoice
The returned device becomes our property and will be used for further replacement purposes
In the following cases, HEIDENHAIN charges the HEIDENHAIN servicing free, but with a 20% discount:
– For returns outside the 4-week period
– When the returned device is a total loss
– When the returned device does not correspond to the delivered
EXCHANGE DEVICE (based on the ID number).
What we offer
Current and discontinued Service Exchange devices
Fast response times
Extensive stocking of original replacement parts
Competent advice and longstanding expertise
Your benefits at a glance
Short delivery times
Minimum machine downtime
Devices as good as new for the price of repairs
Convenient ordering via telephone, fax, or e-mail