TNC Training Opportunities Significantly Expanded in 2018
December 12, 2017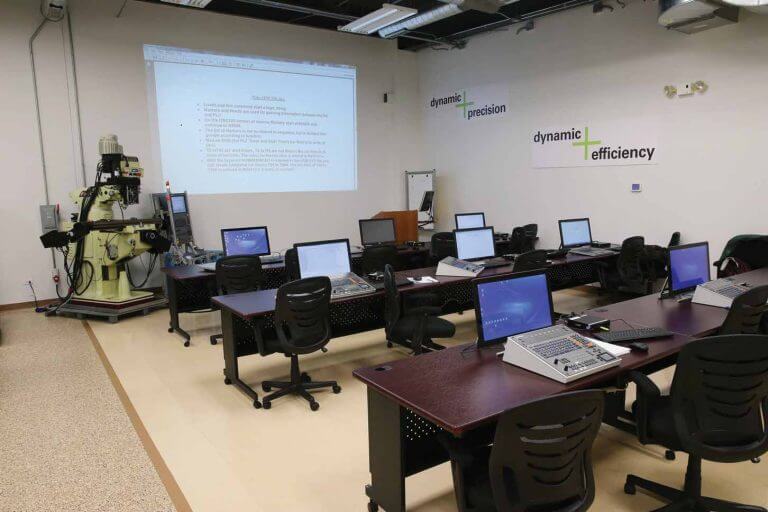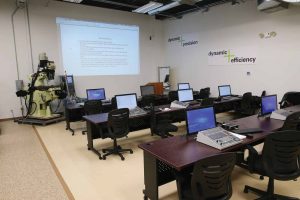 To support the increased interest and use of HEIDENHAIN's TNC controls in North America, HEIDENHAIN has invested in additional resources and developed a significantly increased offering of available classes in 2018. With the goal of enabling TNC users to take full advantage of the many capabilities of these powerful controls, an average of two TNC classes per month will be given at the HEIDENHAIN Training Center in the Chicago area (Schaumburg, IL).
HEIDENHAIN's new TNC classes range from two to five days, and are focused in topic. Users can select from any of seven different classes, from Basic to Advanced trainings, including other options on specific needs such as 5-axis. Class topics include:
Basic Training
Operation Training
5-axis Machining
Free Contour Programming
Q-Parameter Programming
TNC Workpiece Measuring with Touch Probes
Advanced Training
The full 2018 schedule and course descriptions can be found online by clicking here.
Each class is given by a HEIDENHAIN-certified trainer, with a fee of $400 per student, and allows a maximum of only six participants. Information about discounted hotels in the area are available at signup. Registration forms are linked to each class page. Follow the prompts to register for a class.