Stay ahead of your competition with CNC training classes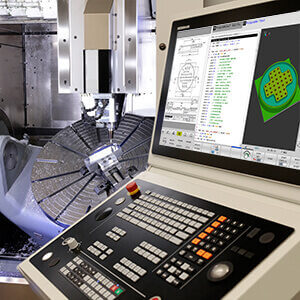 HEIDENHAIN is offering both in-person and online 2022 CNC training classes for those interested in improving part quality, shop-floor efficiency and return on investment.  Classes using either TNC or ACU-RITE controls are available as summarized in the 2022 Training Calendar.
HEIDENHAIN's in-person class offering consists of nine different classes on multiple dates, held in the Schaumburg, IL, headquarters – roughly 14 miles NW of O'Hare International Airport.  Sessions typically run between 2 to 4.5 days.  HEIDENHAIN also offers live online classes or custom classes at a customer's site per agreement.
For registration details, contact Sandy Gilmore at sgilmore@heidenhain.com. For more information, contact the CNC training group at: HTA-HC@heidenhain.com