Optolink: Unaffected by Interference
December 12, 2017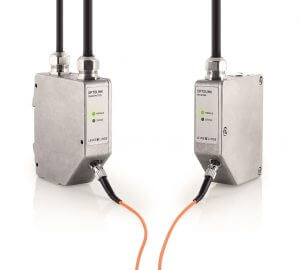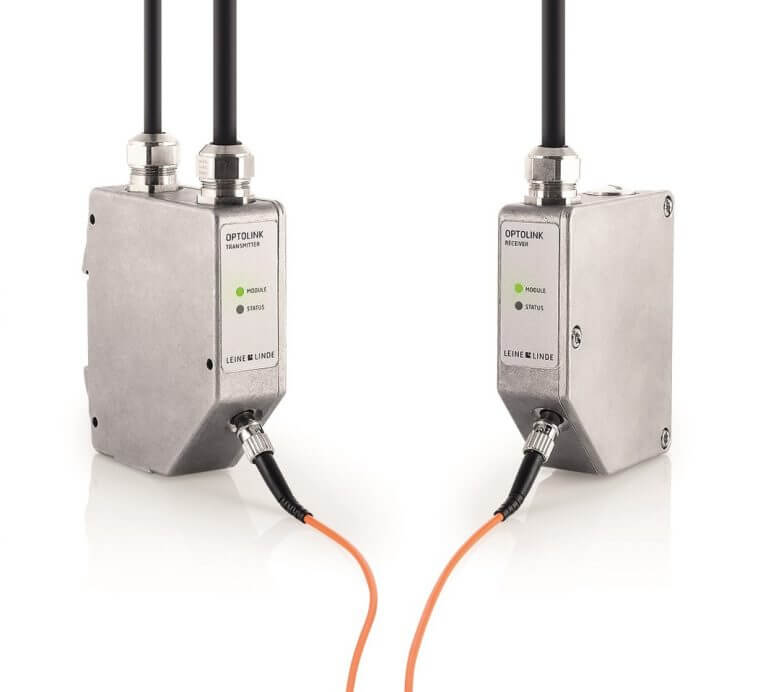 New Generation of Optolink Products for Measurement Feedback Transmission
LEINE & LINDE's system for Optolink, which transfers incremental encoder signals over optical fiber, has undergone a generation shift. The new generation's Optolink has enhanced capabilities for simpler encoder diagnostics.
The Optolink system consists of a transmitter and a receiver. The system is especially useful in environments where there is considerable electrical interference as the optical signals are unaffected by this kind of noise.
Another application area can be in the transfer of encoder signals over long distances. With the Optolink product, the encoder signals can be transferred up to 2700 meters. Due to the signals being sent optically, galvanic isolation is also created between the transmitter and receiver.
Both transmitters and receivers are manufactured by LEINE & LINDE and are available as accessory options. LEINE & LINDE also provides has incremental encoders with the Optolink transmitter integrated in to the encoder.
Share: