Convenient Choose-a-Date Option for Online Service/Support Classes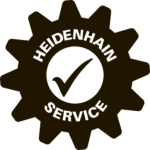 By David Fuson, Service Operations Manager
These past twelve months during the COVID-19 pandemic have been the most challenging for businesses that I have ever seen. Navigating how to manage in-house facilities to meeting with outside associates to supplying customers have required all of us to have to think out of box. And that includes those of us at HEIDENHAIN Service in North America.
We know that life and business must go on, and to meet the needs of machinists that continue to be essential workers during this changing environment, we now must find new ways to support those that are using our HEIDENHAIN and ACU-RITE brand components. So last year we began to offer our Service and Support classes in an online format. Here, machinists can participate in small group sessions (max three people) per one of the five topics of their choice:
TNC Basic Service
TNC Advanced Service
MILLPWRG2 Basic Programming
G2 Advanced Programming
Feedback Training
This allows for customization of the topic to best meet the attendees needs.
And since these classes are offered via a Webex format, any interested party with an Internet-enabled device equipped with a camera and microphone can attend. This allows for important back-and-forth engagement during the training.
As part of HEIDENHAIN's Customer First initiative, live online service and support classes can be scheduled for the customer's choice of date (subject to availability). The Feedback Service class is a single two-hour class, while most of the others are either two or three short days in a row. While TNC and Feedback classes can be scheduled directly with HEIDENHAIN Service, G2 classes can be scheduled through the ACU-RITE website. Click here for more details.
The cost per class topic varies, though it is important to note that HEIDENHAIN has reduced the rate for these online offerings as compared to past in-house Service  and Support trainings.
At the completion of the courses, there will be a short survey to assess the customers' understanding of the material, satisfaction with the course content and any recommendations for course improvement. I welcome your feedback, constructive criticism and suggestions to make these courses as user-friendly and informative as possible.
I, for one, am confident that we, as a customer and service team, can overcome the challenges that we are faced with during these trying times. Partnering with our customers to understand their issues and offer solutions is our number one concern.