New products to premiere at IMTS
September 12-17  |  Chicago's McCormick Place – South Hall  |  Booth #339449
We are excited to be back in-person at the International Manufacturing Technology Show (IMTS) in just a matter of days! HEIDENHAIN will premiere several exciting new products and programs that will make a positive impact in global manufacturing. HEIDENHAIN's main booth will be in McCormick Place South Building, Level 3, #339449.
Here is a preview of three new products that will premiere at the show:
TNC 7: the next level of CNC control
This new standard-setting CNC control promises to deliver an outstanding user experience, bringing new possibilities to users on the shop floor and serves as the basis for future HEIDENHAIN controls. Via a simulator at the booth, visitors can see how the TNC7 supports users from initial design to final machining, from one-off jobs to serial production, and from simple slots to complex contours. And its groundbreaking control platform lets machine manufacturers adapt the user interface to their machines and offers dynamic development potential for even greater functionality.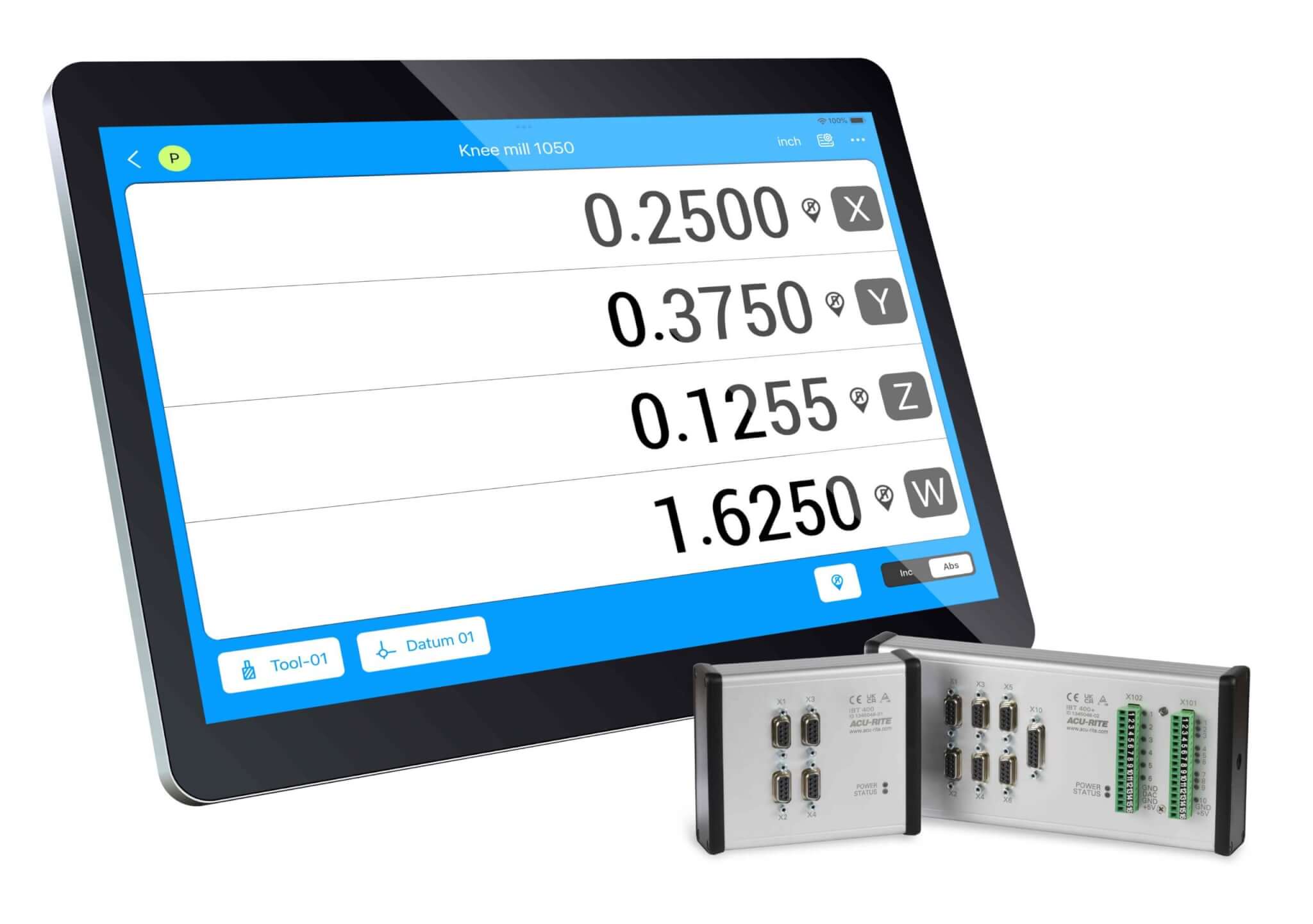 droPWR from ACU-RITE brand
This new droPWR is a first-of-its-kind system to enable an iPad® tablet to become a digital readout (DRO), doing everything an ACU-RITE DRO can except without cables between tablet and machine tool! Bluetooth technology allows multiple machine configurations in one tablet including milling, turning and grinding for up to six axes.
Control Bridge/PCBA Adapter
This new product bridges the gap to bring an ACU-RITE control user to the next step, an entry-level HEIDENHAIN TNC 320 control, all on the the same machine tool. This simple upgrade includes a PCBA adapter, a TNC 320 control and a complete AC package. With this, users can switch between controls as as needed.
New initiatives and opportunities for visitors at IMTS
Click here to add HEIDENHAIN to your show planner.