New Metrology Software Release Brings New Capabilities to Inspection Machines
March 20, 2015
IK 5000 QUADRA-CHEK v3.1 Now Available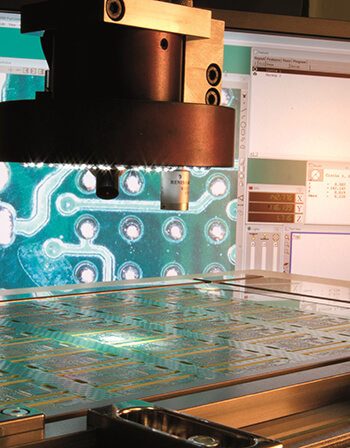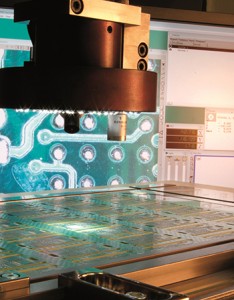 HEIDENHAIN is excited to announce the latest release of a PC-based metrology software solution for 2-D and 3-D measuring tasks on inspection machines. Called the IK 5000 QUADRA-CHEK (version 3.1), this universal PC package solution includes the integration of the Keyence LK-G5000 series laser, and is now available to provide advanced functionality for both new and used quality control inspection equipment.
Notable new features within the IK 5000 3.1 metrology software include:
• The ability to communicate with Optimet and Keyence lasers, providing laser support for a large scope of applications.
• Enhanced 3-D profile fit algorithms, speeding up part fits by up to 5X.
• Ability to export measured features in the STEP format (including 3-D features).
With the ability to operate on 32-bit or 64-bit PCs using either Microsoft Windows 7 or 8 operating systems, the IK 5000 3.1 universal PC package solution is a good choice when standardizing inspection packages in any Quality Control department.  For retrofitting purposes, the IK 5000 can be used on a variety of brands and types of inspection equipment – such as CMMs and video measuring microscopes – making it easy to cross-train employees on many machines.
Existing IK 5000 customers can update their software to the latest version 3.1 free of charge, but should consult the machine manufacturer or their local metrology distributor before running the update to be certain that the current hardware and software settings are compatible.
Please contact us for more information.