Manufacturing Day 2023 highlights: Empowering the next generation
On October 6th, HEIDENHAIN Corporation, in collaboration with Harper College and the Greater Chicago Advanced Manufacturing Partnership (GCAMP), hosted a special student event to celebrate Manufacturing Day 2023. The day was dedicated to sharing knowledge, showcasing our work, and introducing the students to the field of advanced manufacturing and the opportunities it provides.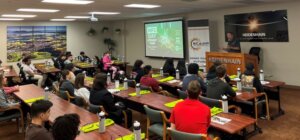 We started with a presentation about HEIDENHAIN's role in the manufacturing sector. Our Chief of Staff provided an overview of how we contribute to the world of precision motion control. It was a chance for students to understand the importance of our work and its impact on our society and planet as a whole. Next, students were divided into groups for a tour of our facility. They visited various departments, including the Service department, the manufacturing floor, and the warehouse. One of the main highlights was a stop at our 5-axis lab. Here, students saw how we utilized our Hermle 5-axis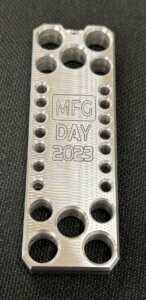 machine to create the HEIDENHAIN branded MFG Day 2023 keychain, a memento for the day!
But it wasn't just about seeing machines in action. Representatives from GCAMP spoke about the opportunities available in the Greater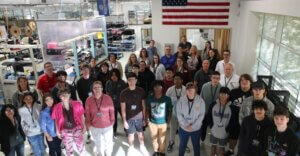 Chicago Region, and Harper College discussed the value of apprenticeship programs. Our Service Manager also shared insights on the benefits of hands-on training in our field, and how student's do not need to come into the industry as experts in order to become successful.
It was great to host nearly 30 high school students and their teachers from D211 schools! We hope the day was inspiring and provided them with a better understanding of the manufacturing world and the many paths they can choose within it.
With the support of partners like Harper College and GCAMP, HEIDENHAIN is ready to engage with the next generation. We're thankful for this special Manufacturing Day experience that we shared with our community and hopeful for the future and the opportunities it brings!