Leine & Linde Offers Model 500 Encoders with Stainless Steel Construction for Wash-down and Severe Environments
August 29, 2016
CONTACT:
Bob Setbacken, Product Manager, 805-562-1160
Kathleen Stoneski, PR Manager, 847-519-4702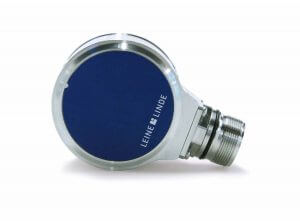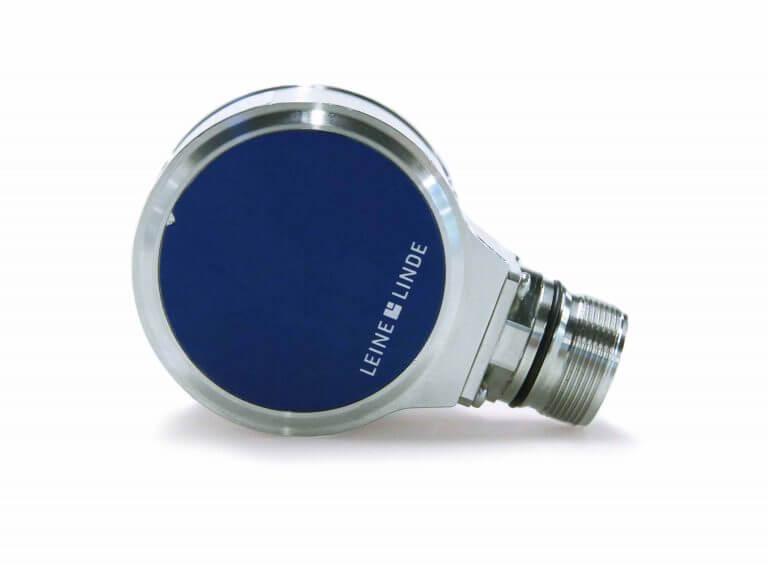 Schaumburg, IL  (August 2016) – For motion control applications in severe environments or where regular wash-down is necessary, Leine & Linde now offers the popular 500 series rotary encoders in stainless steel versions.
Leine & Linde's RXI and RXA 500 series are robust incremental and absolute encoders known for their durability and wide range of options. They are used in everything from forestry to windpower, with shaft and hollow-shaft options to suit virtually any application. The new versions offer these encoders offer models with a stainless steel enclosure, flange and shaft to further enhance suitability for application in harsh environments, for example where the encoder is subjected aggressive liquids for washdown in food processing, or salt spray in offshore environments.
Two types of steel are available, 304/A2 or 316/A4, which are both of the austenitic type and can be used in a variety of corrosive applications.
Absolute versions of Leine & Linde's 500 series are available with up to 14-bit single-turn outputs, with parallel TTL, HTL, SSI, and CANopen interfaces. Incremental versions are available with up to 10000 PPR resolution and are capable of operating at temperatures up to 100°C.
For more information, contact Bob Setbacken at HEIDENHAIN at 805-562-1160 or write to HEIDENHAIN CORPORATION, 333 E. State Parkway, Schaumburg, IL 60173.
Leine & Linde is based in Sweden with exclusive North American distribution through HEIDENHAIN CORPORATION in Schaumburg, IL. Leine & Linde is well known for offering high quality, heavy duty encoders of both the incremental and absolute types, are noted for their product robustness and design to cope with the harshest of environments, such as those with high vibration, dirt and cold temperatures. These heavy, severe duty encoders are suited for drive and measurement applications and are often found in industries such as pulp and paper, forest and wood processing, agriculture, aggregate and mining equipment.
Share: