Leine & Linde Inductive Encoder Technology Available
April 7, 2016
CONTACT:
Bob Setbacken, Product Manager, 805-562-1160
Kathleen Stoneski, PR Manager, North America, 847-519-4702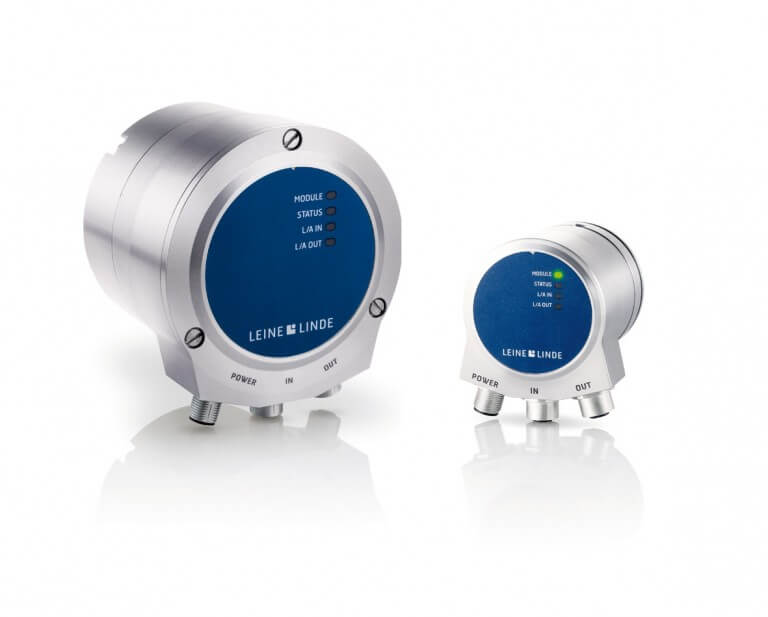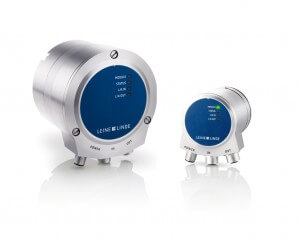 SCHAUMBURG, IL  (April 2016) – Not all rotary encoders are created equal, and moving equipment in severe environments require components designed with that in mind. To that end, the Leine & Linde 600 and 900 series of absolute rotary encoders are available utilizing inductive sensor technology designed for environments where temperature, strong magnetic fields, shock or vibration are extreme. In these applications, encoders using magnetic optical measurement standards may not support the expected reliability and availability goals.
It is important to note that unlike glass disks which can fracture, plastic disks which can warp or degrade, or magnetic code wheels that can de-magnetize, the inductive code disk in these Leine & Linde encoders is manufactured using robust fiber-composite construction and printed circuit technology. The rotor and stator are of similar construction, and can be separated by relatively large gaps for even greater resistance to shock and vibration.
---
Technology description: The inductive measurement process is accomplished when an excitation field is generated in the stator, and this field is the modulated by conductive patterns on the rotor. Since this is not an optical process, it is inherently resistant to contamination from oil or grit. Because the rotor and stator scanning fields involve the entire area of both surfaces, the measurement is free of eccentricity errors and can be used to generate quite high resolutions. For example, single-turn resolutions up to 19 bits with turn counting up to 16 bits yields a 35-bit measurement. To put this in perspective, using this technology on a machine tool lead-screw with ½" pitch would provide resolution of about one millionth of an inch over a distance of about ½ mile!
---
When this form of inductive measurement technology is combined with robust bearing designs and available with explosion-proof enclosures as in Leine & Linde's 600 and 900 encoder series, the industry standard for harsh environment rotary encoders is raised to the next level.
For more information on these encoders, contact Bob Setbacken at HEIDENHAIN at 805-562-1160, or write to HEIDENHAIN CORPORATION, 333 E. State Parkway, Schaumburg, IL 60173.
Leine & Linde is based in Sweden with exclusive North American distribution through HEIDENHAIN CORPORATION in Schaumburg, IL. Leine & Linde is well known for offering high quality, heavy duty encoders of both the incremental and absolute type, are noted for their product robustness and designed to cope with the harshest of environments, such as those with high vibration, dirt and cold temperatures. These heavy, severe duty encoders are suited for drive and measurement applications and are often found in industries such as pulp and paper, forest and wood processing, agriculture, aggregate and mining equipment.