Did you know that HEIDENHAIN encoders aid in dark energy research?
March 28, 2016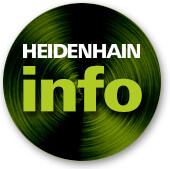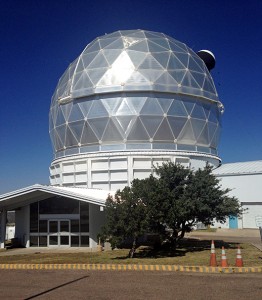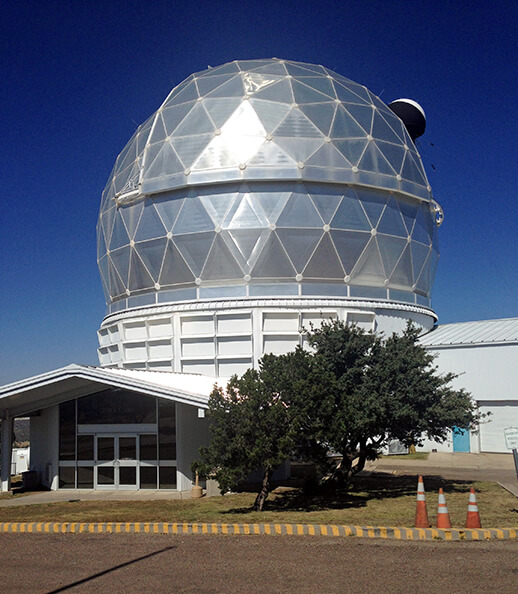 HEIDENHAIN encoders are vital components within the current upgrade of the Hobby-Eberly Telescopy (HET), poised to conduct important new dark energy research this year. In place at the University of Texas-Austin at the McDonald Observatory, this unique large telescope promises to fill in the gap of reaching longer distances in the sky than are currently possible.
Dark energy is defined by many as a mysterious force that is pushing the universe apart. Called cosmic acceleration, scientists explain that a gravitational dark energy force is pushing instead of pulling. And while some research is already being done, the HET (operational since the late 1990s) began an important upgrade in 2013 now nearing completion, and is expected to offer further significant insights into dark energy during its upcoming research course.
The upgraded instrumentation at the top of the HET is now its final stages. It consists of a new optical system and spectrographs. Three HEIDENHAIN linear scales are part of the new optical system's tracker, and two HEIDENHAIN rotary encoders are affixed to the adjoining six-leg hexapod, all at the top of the HET telescope.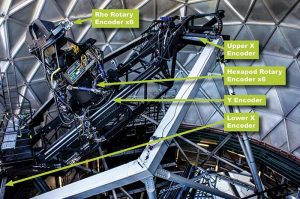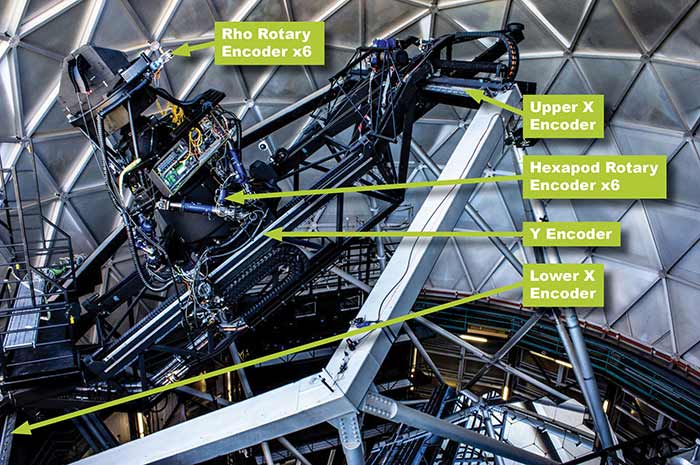 "The HEIDENHAIN encoders give us very accurate position measurement on HET," said Herman Kriel, HET Project Manager at University of Texas-Austin. "This telescope is very different from a conventional one, since while on sky and observing, it does not move. Instead our tracker atop the telescope aligns with the mirror, and must be extremely accurate."
Kriel explained that this new optical system has six axes of freedom and is designed to move some of the optics up and down, focus the telescope and engage full tilt if needed in order to keep it aligned with the primary mirror.  Also the rotation stage on top of the hexapod compensates for image rotation if needed to stabilize.
Utilizing HEIDENHAIN's three LB 382 linear scaless on the stage and two EQN 437 rotary encoders on the hexapod, the HET tracker will move +/- 1.8 meters in X and Y directions relative to the mirror, for a total travel of 3.6 meters.
HEIDENHAIN's LB 382 linear scale is a highly reliable incremental-type steel tape scale that has a grating period of 40 µm and an accuracy grade of 5 µm.
HEIDENHAIN's EQN 437s are multiturn rotary encoders with integral bearings and boast a system accuracy of ± 20".
Share: