A one-of-a-kind perspective on how to get started with automation
At HEIDENHAIN, we occupy an interesting place in the automation value and supply chains. Not only do we often get to work with end users on the processes they're trying to automate, but we also supply subcomponents to the automation OEMs from whom end users buy.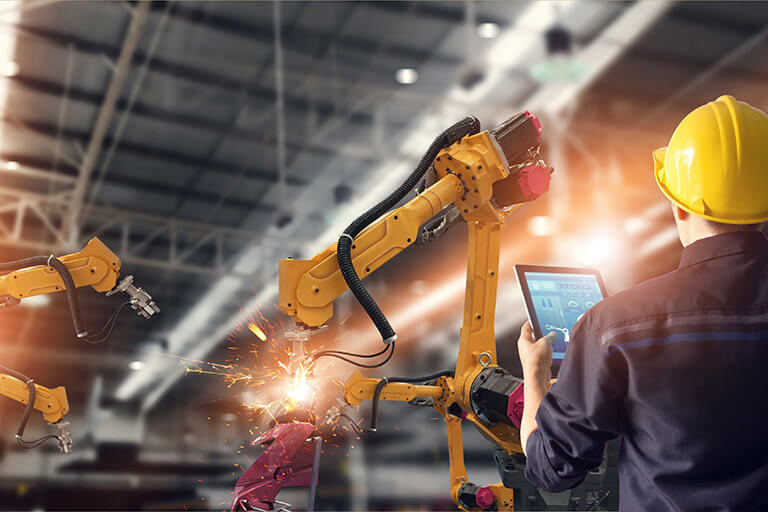 In other words, we have a hands-on understanding of how important cost-of-ownership is for OEMs and return on investment is for end users. Plus, our reach extends beyond North America, giving us exposure to automation problems and solutions of almost every type.
While adoption is accelerating, and will only continue to, one of the understandable hang-ups is that large-scale automation basically requires a top-to-bottom structure, where all that automation plays into larger management systems. It's not just a robot doing a task, it's a robot doing a task with human collaboration, to either work with a product over or move it to the next step of the process together. This also speaks to the difficulty of retrofitting tools or processes that were originally designed to be done manually, or that are part of a larger manual operation. And that's just on the floor level. Then, you have management services that you have to consider.
So, how can manufacturers think about introducing automation and how can robotics suppliers help in the transition? Let's walk through a few of the considerations in play during the early stages of industrial automation.
The user's mindset
There are two major factors driving adoption of industrial automation. On the front end, there's a new generation of operators that are used to working in the digital world with all the information about anything they've ever wanted at their fingertips.
They think: If we can do that in our day to day life, why not in our factory? Why not in our machines? There's nothing stopping us from having all the information we want in a digital format. This is forcing the industry forward on a variety of levels.
Meanwhile, the structure around automation has improved to the point where it's priming the movement. There are more companies and systems doing big data analysis and cloud computing. It's the infrastructure that can provide good, usable information based on all the data being collected.
Users know automation is available and needs to be taken advantage of, but they may not understand the subcomponents that can help them activate it. That's where we can help users and automation OEMs figure out how to collect the information they want and make it actionable.
Starting small
End users should start simple by identifying what they want to accomplish.  They should find where it makes the most sense, somewhere that will have the most effective impact. Buy-in and clear answers to some simple questions can jump start the process:
What do you want to automate?
What do you want to improve and how do you want it to fit in?
Do you want people involved in the area?
With a basic framework in place, it easier to dive another layer deeper, narrowing down the fundamental characteristics of the automation:
How fast do you want it to move?
How accurately do you want it to move?
Is a certain level of functional safety required?
That's where the feedback systems, motors and controls we make come in. These components play a huge role in determining the performance and reliability of these fundamental functions.
Automating can be that big, grand idea, but it doesn't have to be. Make incremental improvements, get a taste for it, then start thinking bigger.
Active monitoring

Automation can be a pick-and-place robot or AGV, but it can also take the form of data collection, and the rolling up of that data into something actionable. For example, implementing temperature control for sensitive quality areas in the plant is something everyone should be doing, but it can be automated—leading to lesser room for error and one less thing to worry about.
Actionable monitoring comes down to where sensors are deployed and how they communicate out. Temperature, vibration, magnetic flux, etc., the proximity of feedback devices to core motion elements makes them the ideal vessel for these other sensors; the closer to the core, the more revealing and accurate the information. Today, our encoders can do more than ever and are in a constant state of redevelopment to achieve a smaller footprint and transfer more information without sacrificing our legendary accuracy. Bus operation is even an option, where multiple linked encoders and sensors send one communication stream back to the controller
Moving beyond speed and throughput, we're thinking about environmental conditions, making it easier to recognize when things are operating at the best, conditionally, and what situations can lead to that. Users are starting to understand what the capabilities are—beyond just predictive, to proactive maintenance schedules—and the potential return on their investment when alerts or actions are triggered automatically.
Getting machines to talk to each other

While active monitoring is a nice way in the automation door, the other big question users have is how data gets sent around. It's one thing to have information a machine can use independently, but in complex workflows, machines need to communicate clearly with each other. This is where the right interfaces come in.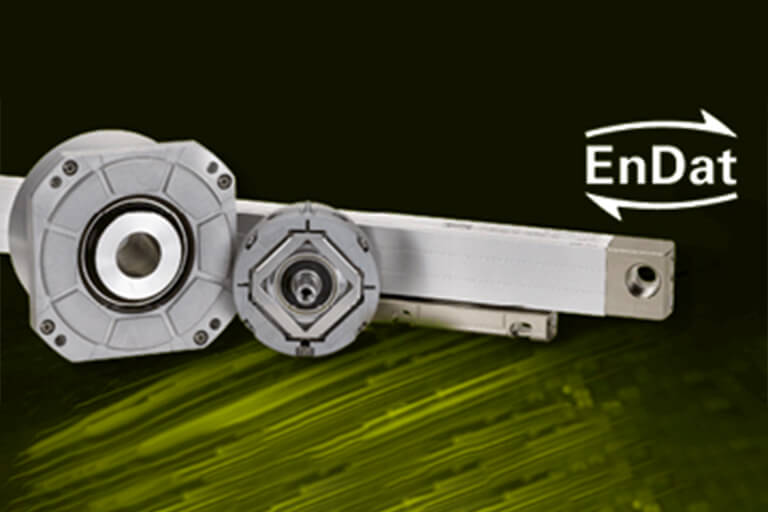 This means of transmission acts as the language that devices use to communicate. Our interface technology is purely serial and bidirectional. The latest version, EnDat 3 has graduated from fundamental reading and writing classes to college-level language courses. Instead of just talking about motion, it's talking about temperature, motor coils, etc., and in a common language most controllers and other devices will recognize
The interface once had two additional information slots. Now it can handle up to 16 and it's able to do more things at once. It's opening the possibilities of what sort of component-level information the end user can activate. It can essentially function as a component network.
This kind of technology can quickly move robotics and workflows towards seamless integration, where you're able to just plug a robot or device in and it already understands what it is talking to and how.
If you're looking to gain an autonomous edge, we can help. Find out more about the component-level solutions we provide.