HEIDENHAIN's Free On-Site Lunch & Learn Programs Available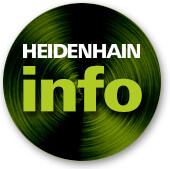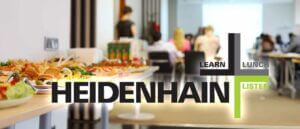 HEIDENHAIN is expanding its offering of free Lunch & Learn programs to be given on site at many interested companies in North America. These brief Lunch & Learn meetings consist of experienced HEIDENHAIN representatives with engineering and application knowledge visiting an approved company site on a designated mid-day with a provided lunch in order to share valuable knowledge on an employees' lunch hour.
Some past Lunch & Learn topics have included "Encoders: what you need to know to install, verify and troubleshoot" or "Motion Control Products Overview: what's available for various application types" as HEIDENHAIN is the parent company of seven different brands available through the North American offices. Topics can be and are customized to the needs of each site and application.
"The HEIDENHAIN presentation was great," said Bernie Mischel, Lead Manufacturing Engineer at ZEISS Group in Maple Grove, MN where one past Lunch & Learn was given. "It's exhilarating to envision new possibilities with the latest in cutting edge encoder systems."
Once an approved Lunch and Learn plan is in place as approved through a company contact, invitations are coordinated with date and time. Generally lasting about an hour or two, these Lunch & Learns have proved extremely helpful to many over the past few years.
For more information, please contact your Area Sales Manager or Tom Wyatt (twyatt@heidenhain.com) in HEIDENHAIN's Product Management department.