HEIDENHAIN to exhibit at The Quality Show 2023
Schaumburg, IL (October 2023) – HEIDENHAIN CORPORATION proudly announces its participation in the Quality Show 2023, taking place from October 24-26th, at the Donald E Stephens Convention Center in Rosemont, IL.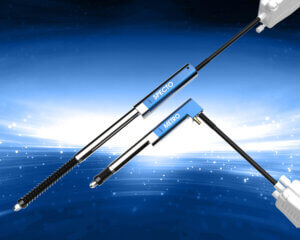 The Quality Show is a 3-day tradeshow dedicated to connecting quality manufacturing professionals with process improvement vendors for all things quality. Thousands of quality managers, engineers, and manufacturing professionals will gather to network, attend educational sessions, and explore the latest technologies and products that promise to enhance the quality and productivity of manufacturing processes.
This year, HEIDENHAIN sets the stage with a focus on next generation solutions for 2D metrology & gauging applications. Under this theme, attendees can discover the essence of "Accurate, Reliable Metrology."
At Booth #1527, HEIDENHAIN, representing a reputable family of brands including Numerik Jena, ACU-RITE, RSF Elektronik, and AMO, will provide a captivating showcase.
Highlights of the offerings include:
New METRO & SPECTO from Numerik Jena: These products boast high reliability, unmatched accuracy, along with a small overall footprint to enable easy integration.
New 2-D Metrology DRO203Q from ACU-RITE: Tailored for optical comparators and measuring microscopes, this device features a familiar and intuitive interface, making it easy to measure 2-D parts and streamlined data export.
Linear & Angle encoders from RSF, AMO, and Numerik Jena: Renowned for their precision, these encoders offer high resolution, outstanding repeatability, and dependable results.
Experience these pioneering solutions from HEIDENHAIN and its family of brands at booth #1527 during the Quality Show 2023.
High-resolution images for the following products can be found here: METRO & SPECTO, DRO203Q, Linear & Angle encoders from RSF, AMO, and Numerik Jena
Product Contact:
Stuart Graham, Automation and Metrology Specialist
sgraham@heidenhain.com or 847-254-8883
Media Contact:
Sarah Moreau, HEIDENHAIN Marketing Manager
smoreau@heidenhain.com or 847-519-4212