HEIDENHAIN to Exhibit at FITMA
FITMA 2023  |  June 20-22  |  Booth #2238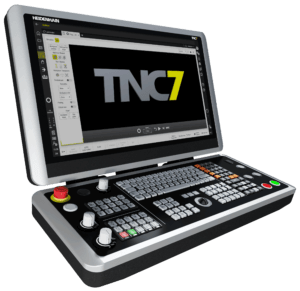 Schaumburg, IL (June 2023) – HEIDENHAIN CORPORATION and ACU-RITE will be exhibiting at the FITMA 2023 trade show, from June 20-22 in Mexico City, Mexico. The Booth (#2246) will feature advanced products from the HEIDENHAIN and ACU-RITE brands that will bring you process reliability in the machine tool world.
Key industry players, including manufacturers, suppliers, and service providers, will have the opportunity to explore a variety of products, including:
Attendees will also have the opportunity to explore the HEIDENHAIN TNC Club. At the TNC Club, CNC experts can find support and solutions to all questions relating to TNC controls from HEIDENHAIN. As a club member, you benefit from specific training courses, events and workshops. Our tailor-made offers make you even more familiar and experienced with the use of your TNC control.
FITMA 2023 (June 20-22, Mexico City, Mexico) is the premier event for the Latin American manufacturing and metalworking industry, bringing together global leaders, industry experts, and innovative companies to foster growth and collaboration in the sector.
High-resolution images for the following products can be found here: TNC7, HEIDENHAIN touch probes, MILLPWRG2, TD 110.
Product contact:
Gisbert Ledvon, HEIDENHAIN Vice President of Marketing
gledvon@heidenhain.com or 847-519-4215
John Parker, Business Development Machine Tool and Product Manager
jparker@heidenhain.com or 716-456-3150
Media contact:
Sarah Moreau, HEIDENHAIN Marketing Manager
smoreau@heidenhain.com or 847-519-4212