HEIDENHAIN initiates Rapid Repair Program for touch probes
CONTACT:
HEIDENHAIN Technical Support, 847-490-0351
Kathleen Stoneski, Public Relations Manager, 847-519-4702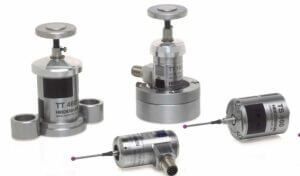 SCHAUMBURG, IL (November 2016) – HEIDENHAIN CORPORATION Commercial Services is pleased to announce the new Touch Probe Rapid Repair service program. This new program will provide timely and accurate support to the Touch Probe Stocking Program launched earlier this year.
The Touch Probe Rapid Repair program is now providing all North American touch probe customers with quicker turnaround for select touch probe assemblies. In stock are fixtures to repair probes and marry replacement for the following models:
Touch Probes: TS 220, TS 460, TS 640 and TS 642
Tool Probes: TT 140 and TT 160
Signal Transmitter/Receivers: SE 540, SE 640, SE 660 and SE 642
Edge Finders: KT 3D, KT 120D and KT 130
To initiate service, customers should call HEIDENHAIN's Technical Support at 847-490-1191 for further instructions.
For more information, contact Public Relations Manager Kathleen Stoneski at (847) 519-4702. Or write to us at HEIDENHAIN CORPORATION, 333 E. State Parkway, Schaumburg, IL 60173. HEIDENHAIN can also be accessed directly via our web site at www.heidenhain.us.
HEIDENHAIN CORPORATION is the North American subsidiary of DR. JOHANNES HEIDENHAIN GmbH, a leading international manufacturer of precision measurement and control equipment. Our product line includes linear scales, rotary and angular encoders, digital readouts, digital length gauges, CNC controls, and machine inspection equipment.