ETEL Broadens its Product Portfolio of Motion Solutions
December 20, 2017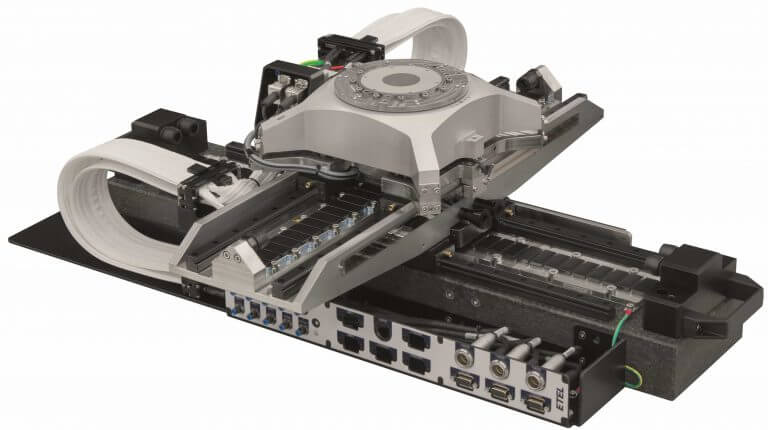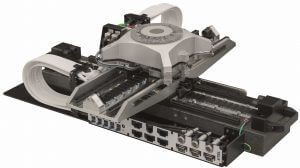 SCHAUMBURG, IL (December 2017) — CHARON2 is the newest addition to ETEL motion solutions, following the premiere that took place during the 2017 SEMICON West trade show. This is a semiconductor-oriented stacked XY motion stage, backward compatible with existing modules and options. The CHARON2 design extends CHARON use cases into the space of higher dynamics and larger payloads, with further improvement on accuracy and repeatability.
Exceeding 1g acceleration and 1 m/s speed at doubled payload, while delivering an absolute positioning accuracy below 1 µm, CHARON2 represents a turnkey motion solution for state-of-the-art new semiconductor applications and lifetime extension initiatives.
CHARON2 remains another perfect example of ETEL vertical integration, based on proprietary IP for motors, electronics and controlling know-how, as well as synergy with HEIDENHAIN when relating to world-class positioning accuracy feedback. The result is a broad family of solutions serving any OEM wafer-positioning needs, process or process-control related, and ranging from a core XY to a complete system of up to nine axes, independently controlled.
CHARON2 stems from anticipated, aligned, OEM requirements immediately fulfilled with another optimized product, reducing EOM integration costs and time-to-market efforts. ETEL is currently executing early adopter orders while completing setting up of its manufacturing line for volume shipments, matching current business climate in the semiconductor industry.
ETEL S.A. is based in Switzerland with exclusive North American distribution through HEIDENHAIN CORPORATION in Schaumburg, IL. As a leading international supplier of direct drive and motion control components and integrated systems, ETEL supports high tech industry with linear motors, torque motors, positioning stages, and motion controllers/systems.
For more information on ETEL's products and services, visit www.etelusa.com. Or contact Kathleen Stoneski, PR Manager, North America, at 847-519-4702.
Share: