ESR Strain Sensor Can Help Prevent Structural Disasters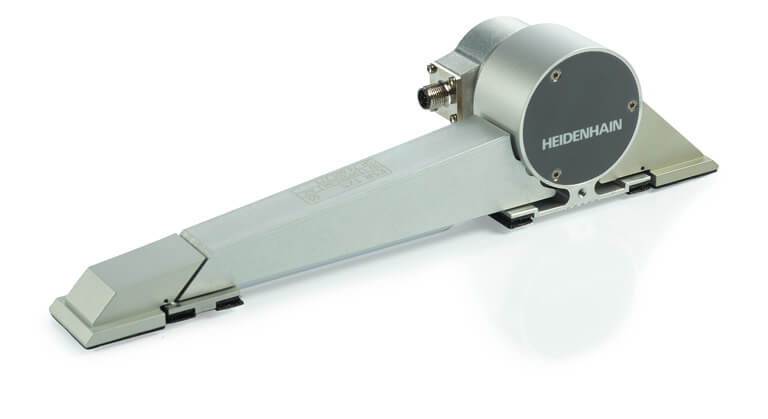 Schaumburg, IL  (February 2022) – Developed to help prevent civil disasters and save lives, HEIDENHAIN's ESR digital strain sensor is available to monitor the structural health on structures, such as on bridges and buildings, in order to provide preventative maintenance information.  With a renewed emphasis on improving the national infrastructure, this digital ESR strain sensor is the perfect option as it offers significantly higher accuracy and increased robustness when compared with conventional strain and vibration gauges.  It also offers transferable mounting allowing users to move the one-gauge sensor to multiple locations.  See sensor video here.
The ESR series is a fatigue-free measurement concept providing high-resolution digital input into a system of choice. This sensor offers structural engineers and inspectors the ability to detect and analyze acute risk and continual loading on a bridge or building, thus monitoring strain and allowing them to make necessary adjustments in order to avoid potential tragedies.
This ESR strain sensor  is coupled with a high-quality encoder using the digital interface EnDat which provides the significantly higher signal quality than otherwise available.  It is easy to install and is transferable to other locations by simply manipulating the integrated footing system.  It is also suitable for use in exposed conditions and harsh environments.
This ESR sensor can detect strain of down to 0.025 μɛ (μm/m) and measure dynamic vibration of up to 30 kHz.  It has a measuring range of ±5000 μɛ. The product enclosure is IP66-rated, which means it is dust proof and has protection against powerful jets of water. It is of use in a temperature range from -40°C to +100°C.
See Structural Health Monitoring site: https://www.heidenhain.com/industries/structural-health-monitoring/
High-resolution image available here.
Product Contact:
Jonathan Dougherty, HEIDENHAIN Business Development Manager, Automation
847-519-4218
Media Contact:
Kathleen Herrmann, K-Pro PR, Inc.
224-520-0665