Eight Tips to OPTIMIZE Your Operation During COVID
During the 2020 IMTS digital trade show, Gisbert Ledvon, HEIDENHAIN's Business Development Manager of the Machine Tools division, was interviewed by the Association for Manufacturing Technology (AMT) for IMTS Network. Ledvon, who started his career as an apprentice toolmaker in Germany and has since held a variety of engineering, marketing and business development positions with leading global machine tool manufacturers, mentioned the OPTIMIZE acronym during that interview. Knowing that Ledvon has worked with companies of all sizes and industries to improve their operations, AMT conducted a follow-up interview with him so he could share some specific examples of OPTIMIZE in action. This appeared during IMTS in November 2020.
---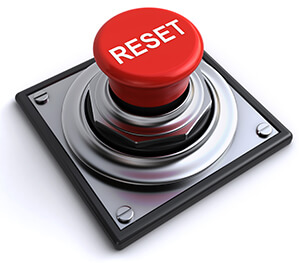 So you've hit the "Reset" button. Now what?
Home improvement projects went through the roof during the COVID pause. To do the same for your business, remember this acronym: OPTIMIZE.
Optimize operations throughout your company and supply chain.
Purchase locally. Seek out new suppliers.
Train your staff. Teach your programmers and CAM operators more about the CNC control.
Invest in new technology. The cost of borrowing is at an historic low and government incentives are available (including tax credits).
Monitor your efficiency. How much time is the CNC really making chips?
Innovate. Get out of your comfort zone and explore new markets.
Zoom. The new method of conference calls is here to stay, so use it to stay in front of customers.
Execute on new information and data gathered.
Optimize
"First, don't focus on the negatives during these challenging times. There is a light at the end of the tunnel," says Ledvon. He encourages companies to stay in touch with customers and suppliers and use the time to optimize their operations.
"We recently worked with a mid-sized, family-owned job shop that moved from a 3-axis machine to a 5-axis machine. The ability to cut more part geometries with a single set-up really opened their eyes," he says. "They purchased a second 5-axis system just eight months later. Now they can bid on different types of parts and bid more competitively."
Purchase Locally
ACU-RITE, which produces readout systems, precision glass scales and CNC controls, is part of the HEIDENHAIN family. In 2018, ACU-RITE shifted some production from New York State to Schaumburg, IL. With all of the job shops in the area, ACU-RITE chose to connect with one of them to source brackets and other mechanical components to support the retrofit of knee mills.
"Because of the depth of local resources in northern Illinois and Wisconsin, we can save a lot on shipping costs compared to buying brackets from overseas," says Ledvon. "If there is a production issue, we are just 500 yards apart, so it's easy to see what is happening at each other's facility."
Lower shipping costs, eliminating shipping delays and the ability to collaborate are just a few of the factors that influence supply chain performance. For a more detailed look, Ledvon advises companies to perform a total cost of ownership analysis, which includes using this online estimating tool.
Train
Even good programmers benefit from training. In one case, a programmer was really proud of the program he wrote for a drilling cycle because he couldn't find that function on the controller…but all he had to do was use the CNC control's right arrow key to move the menu over to open up the drilling cycles and many others.
"We often see people who do not understand how to use three-point alignment functionality so that when you use our touch probe to locate a part, your 5-axis machine will automatically align the plane. As a result, you don't have to shim the part," adds Ledvon. "It's like our smart phone. They're very powerful, but we are only aware of a fraction of their capabilities."
Another example he cited was programmers and operators who were unaware of the software function that lets them use a touch probe to inspect a part and generate a report before removing the part from its fixture. This can reduce rework, especially for the first few parts in a lot or if the part will be difficult to re-fixture.
Invest
With money readily available and little or no cost, now is a good time to explore new technology. Users can start with simple automation, such as a pallet changer, a load/unload robot for cells dedicated to longer part runs or a cobot to support workers.
"The touch probe we just mentioned cost a few thousand dollars, but so many people don't use one. Adding it to the tool carousel can really help you become more productive," adds Ledvon.
Also, keep your talented staff. PPP loan funds are still available. Banks have the application process down pat, so getting approved moves much more smoothly.
Monitor
"Large companies are looking for more data acquisition from their machine tools," says Ledvon. "Understanding efficiency within and between locations first starts with better monitoring of your cutting machines."
HEIDENHAIN offers its StateMonitor software to help companies monitor machine status. It automatically conducts analytics and generates data points. It can send out messages to operators, programmers or maintenance personnel. New functions coming in 2020 include the ability to monitor specific sensors on the CNC, such as for a coolant tank, spindle or ball screws.
"We had one customer connect 70 machines to their internal network. Through the StateMonitor, they quickly identified bottlenecks," says Ledvon. "For example, they learned that even though the machine was available to run the part, machine operators were still waiting for the programs to be delivered, so they focused on other tasks and the machine went unused for an even longer period of time."
Using the StateMonitor, the company in this example also learned operators were overriding speeds and feeds on the machine tool — not to gain time, but to slow it down because they were uneasy with instructions from the programmer. The operators lacked confidence and were worried about causing damage.
"This company addressed their operators' fear factor through more training," he says. "Now that operators have verified the programming for themselves, they're no longer worried about crashing a half-million dollar machine or scrapping parts."
Innovate
In challenging times, companies need to move outside of their comfort zone and look at new industries and opportunities.
"Who could have known that we would need to shift our manufacturing capabilities to masks, ventilators, protective equipment or pill dies," says Ledvon. "We can make anything if we just put our mind to it, so what can we make new or better? The crisis will cause new industries to be born and old man