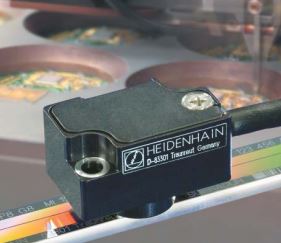 Encoders for Linear Motors in the Electronics Industry
The semiconductor industry and automation technology increasingly require more precise and faster machines in order to satisfy growing demands on miniaturization, quality, and manufacturing cost reduction. Linear motors are gradually becoming more important in such highly-dynamic applications with one or more feed axes.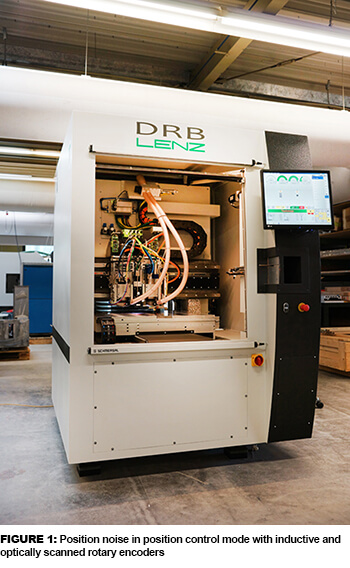 First Adopters of Linear Motors in PCB Drilling
The manufacturer from Sinn in the Central Hessen region of Germany was the first company to successfully use linear motors with PCB drilling machines. This technology was also implemented for the DRB 610 1+1 PCB drilling and milling machine shown at the Productronica 2013 fair for the highly dynamic positioning of its two spindles (Figure 1). The machine producer also places its trust in LIC 4100 absolute exposed linear encoders from Heidenhain to achieve precise position measurement and control of traversing velocity.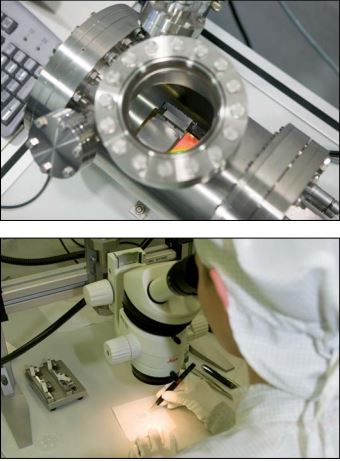 Linear Encoders for Vacuum Technology
The word "vacuum" is used to describe an empty space, meaning a volume not filled with air or any other gas. A vacuum is classified as a low, medium, high or ultrahigh vacuum, depending on its purity. '
Vacuum technology plays a significant role in many modern production procedures and research tasks. Procedures using vacuum technology have become indispensable in the electronics industry and biotechnology, in thin-film deposition technology, in the development of new materials, and in medicine and analytical technology.