ACU-RITE Manufacturing Successfully Moves to Illinois
March 11, 2019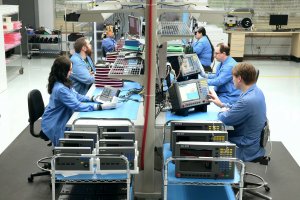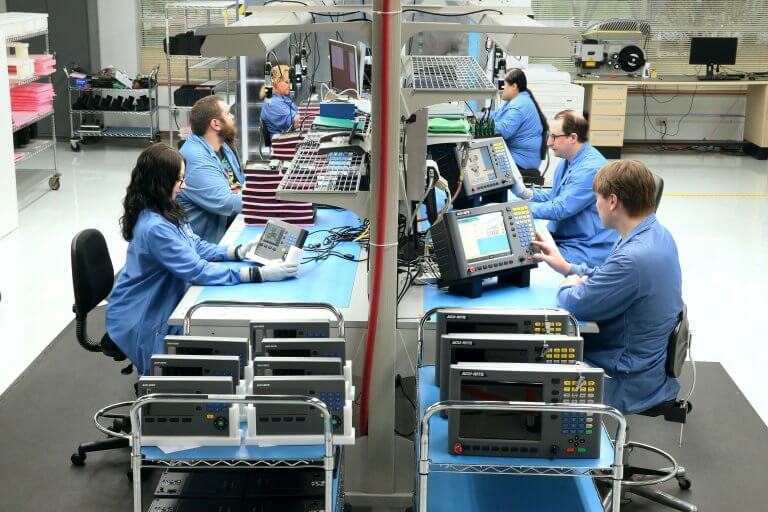 SCHAUMBURG, IL (April 2019) – The manufacturing facilities of ACU-RITE products have successfully moved from its long-time base in Jamestown, NY, to larger facilities at the North American headquarters of parent-company HEIDENHAIN in Schaumburg, IL. This centralized location now offers quicker access to the industrial manufacturing resources in the Chicago area, while keeping the "Made in America" tradition alive.
"This forward-thinking move was made to strengthen the already leading brand of ACU-RITE," said John Parker, HEIDENHAIN's Machine Tool Business Development Manager. "The production of the ACU-RITE products is now going strong in Illinois, at the same time we continue to invest in the ACU-RITE R&D department that remains in Jamestown, NY."
Keeping customer needs in mind first, ACU-RITE products currently on the Illinois manufacturing lines include all the digital readouts (models DRO10X, DRO203, DRO30X), and DRO accessories such as IB2X and IOB610, all the encoder bracket kits such as those for SENC 150, SENC 50 as well as the MILLPWR G2 control and associated components.
Lines are fully staffed with technicians overseen by managers such as Test Engineering, Quality and Operations. "It is important that we maintain the reliability and integrity of all the ACU-RITE products, as well as continue to focus on the ease of use of all our end products that our customers have come to expect," said Parker.
Service and support of the ACU-RITE products has also been an important focus during this manufacturing operations transition. Dedicated trained staff are now in place in Schaumburg to provide ACU-RITE technical support, as well as field service. See below for contact information:
"This ACU-RITE manufacturing transition has been done for all the right reasons," said Parker. "With these changes and investments, we expect the brand to become even stronger, and look forward to sharing that with all our distribution."
ACU-RITE is a brand of HEIDENHAIN consisting of digital readouts, linear scales and the MILLPWR G2 control. ACU-RITE DROs and control are manufactured in the U.S.
Contact:
Kathleen Herrmann
North American PR Manager
847-519-4702
Share: