A Deep Dive into 5-Axis Machining: Highlights from the "Power of 5" Workshop
HEIDENHAIN CORPORATION had the recent opportunity to host the "Power of 5" workshop at our North American headquarters in Schaumburg, IL. We unlocked the potential of 5-axis machining, focusing on 5 key pillars of success: Preparation, Probing, Performance, Precision, and Prediction.
From in-depth discussion to hands-on demonstration, we left no stone unturned!  A heartfelt thank you to our phenomenal partners – KERN Precision Inc., Fraisa USA, Open Mind Technologies and 6C Tools, whose expertise added diverse viewpoints, making our event a true masterclass.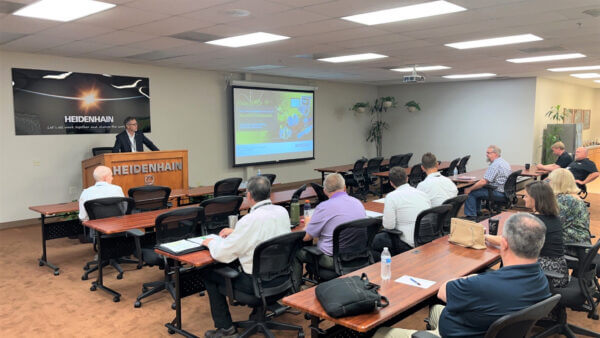 We kicked off the event analyzing Preparation. This session covered the importance of CAM programming, tool path optimization, and effective tool selection. The attendees learned about tool table and datum table utilization, providing a solid base for the sessions ahead!
Next, we discussed Probing – diving into the nuances of part setup, measurement, and adjustment for deflections. The session showcased the precision of 3D point probing and the concept of Best Fit for accurate part alignment to the machining reference.
We concluded the first day with Performance, where the attendees experienced the power of high-quality cutting tools and reliable cutting data. We showcased how the use of ToolExpert can enhance the overall performance, opening new avenues for operational efficiency.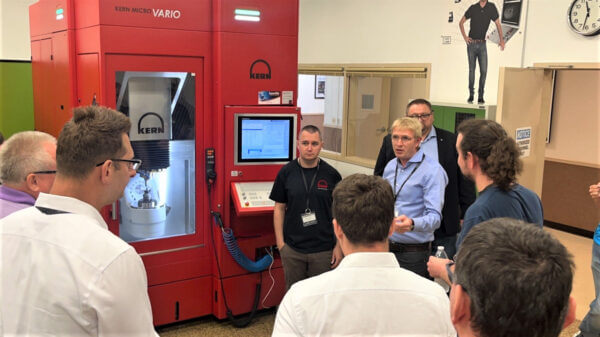 The second day began with a focus on Precision. We demonstrated how coupling high precision cutting tools with a highly accurate machine results in quality parts produced in less time, facilitating faster turnaround and higher productivity.
The event concluded with a detailed exploration of Prediction, demonstrating the capabilities of digital twins to create and verify CAM tool paths in the machine control. We emphasized the importance of in-process monitoring without touch probe or visual inspection, highlighting the efficiency this can bring to the machining process.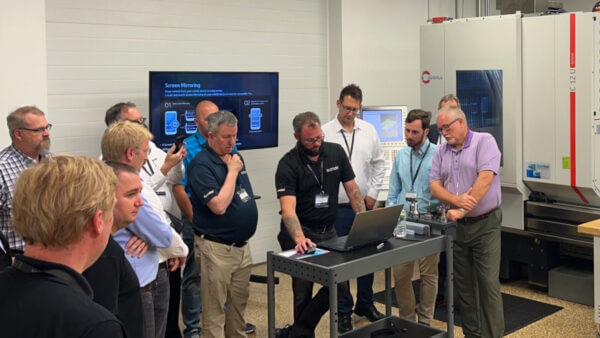 Our attendees took the opportunity to absorb and engage, leaving with significant takeaways:
"It was great learning about the advanced functionality of the TNC 640 and TNC7. The workshop as a whole was extremely beneficial."
"I left with much knowledge and experiences I didn't have before. I am very grateful I was invited and met many knowledgeable and smart engineers."
"I found this workshop to have great flow from presenter to presenter and the material was leading-edge technology. I was impressed by the industry knowledge, professionalism, and synergy between the presenters. Excellent!"
The success of the "Power of 5" workshop is a testament to the collective efforts of our attendees and partners!
Looking to the future, we are excited to host more gatherings, with the aim of continuously improving and supporting the growth and development of the 5-axis machining industry. Stay tuned for more opportunities to learn, grow, and succeed together in the world of machining!
Product contact:  
Gisbert Ledvon, HEIDENHAIN Vice President of Marketing
gledvon@heidenhain.com or 847-519-4215
Media contact:
Sarah Moreau, HEIDENHAIN Marketing Manager
smoreau@heidenhain.com or 847-519-4212