5 questions to ask when selecting a CNC control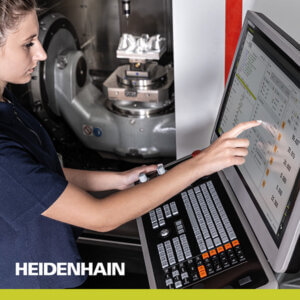 CNC controls have come a long way since the days of punch cards and magnetic tape—and choosing the right one for your operation can be challenging. This guide recounts the history of these essential devices and provides the questions you should ask as you select a CNC control for your shop. Questions covered include:
How will I benefit from adopting new CNC controls?
What's the biggest challenge I might encounter as I adopt new controls?
Should I standardize my controls?
What makes HEIDENHAIN different?
Where can I learn more?
Get detailed answers to these important questions for free today!