Free 5-Axis Machining Workshops
September 12, 2019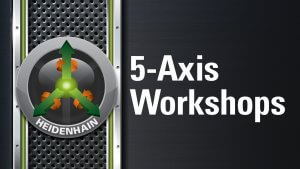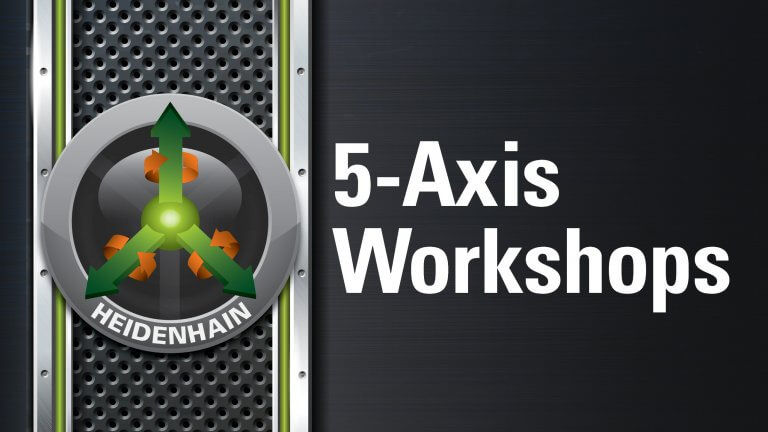 One-day 5-axis machining workshops are now offered at various locations around the country and free to those who register. Co-hosted with HEIDENHAIN and other machining companies, attendees will learn how to take advantage of the latest developments in manufacturing by experts in the field and receive a free lunch to boot!
At each of these workshops, attendees will learn about 5-axis machining product and resource availability from HEIDENHAIN and its partners, as well as participate in an in-depth class on milling strategies such as for roughing and finishing. HEIDENHAIN's Dynamic Efficiency and Finishing solutions using the intuitive TNC controls will be one of the highlights.
At the workshop, parts will be machined live so participants can witness how theory comes alive as real demo pieces. This practical experience will be valuable for machine job shop staff that wish to remain on the cutting edge of technology. There will be plenty of time to ask questions and talk with the milling experts on site.
Lunch and coffee will be provided to all participants.
Tuesday, October 8
Location: GF Machining Solutions, Holliston, MA
Click here for more information and to register
Registration deadline: October 1
Tuesday, October 29
Location: Single Source Technology, Auburn, Hills, MI
Click here for more information and to register
Registration deadline: October 22
Wednesday, October 30
Location: Single Source Technology, Auburn, Hills, MI
Click here for more information and to register
Registration deadline: October 22
Share: