2022 TNC Training Calendar Released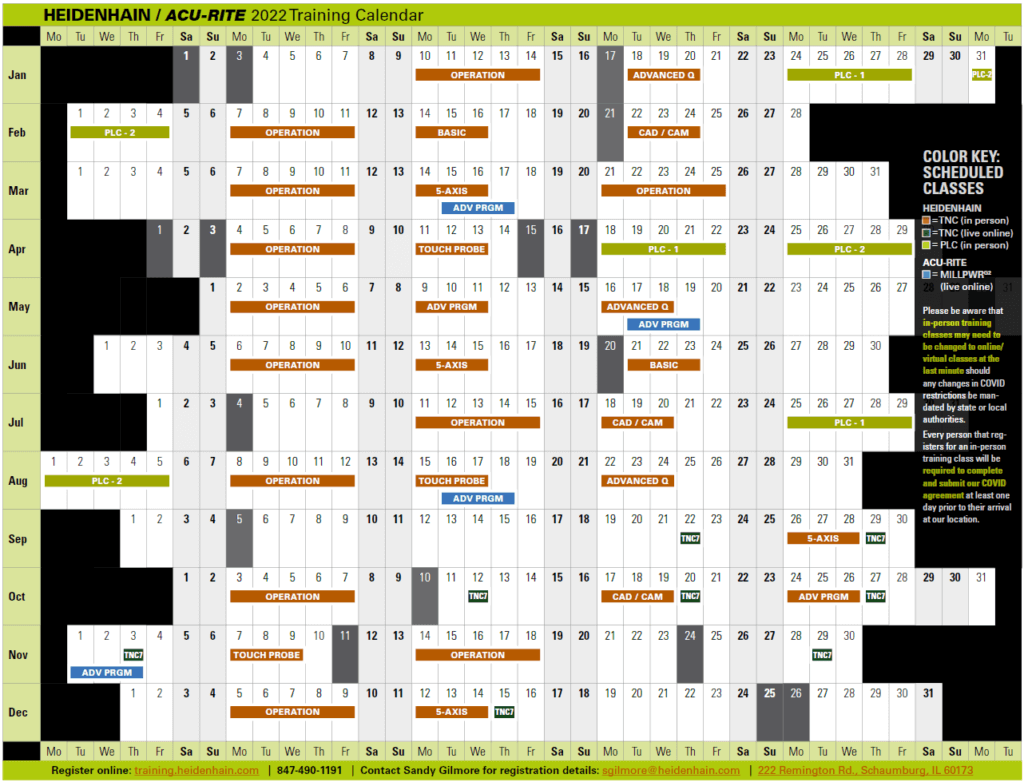 2022 TNC Training Calendar: Click image to open interactive PDF
Technical qualification and continuing training are indispensable for achieving technological improvement and securing the future of a company and its employees.
HEIDENHAIN CORPORATION in Schaumburg, IL, provides technical training covering installation and programming as well as general training for distributors and end-users. Classes include engaging presentations and live machine demonstrations with the latest CNC and motion control from HEIDENHAIN.
Click the 2022 TNC Training Calendar above to open an interactive PDF. Once there, you can click on a class to view detailed information and a registration form.
_______
NOTE
In-person TNC training classes may change to online/virtual classes at the last minute. This would only be done in response to changes in COVID restrictions mandated by state or local authorities. All training events and visitor approvals are subject to COVD-19 constraints and protocols. Please check with us in advance as they can change at short notice.
Everyone registering for an in-person training class will be required to complete and submit our COVID agreement. This must be done at least one day prior to their arrival at our location. Click here to open the COVID agreement. Completed agreements should be sent to Sandy Gilmore.