2020 Training Calendar Released
December 4, 2019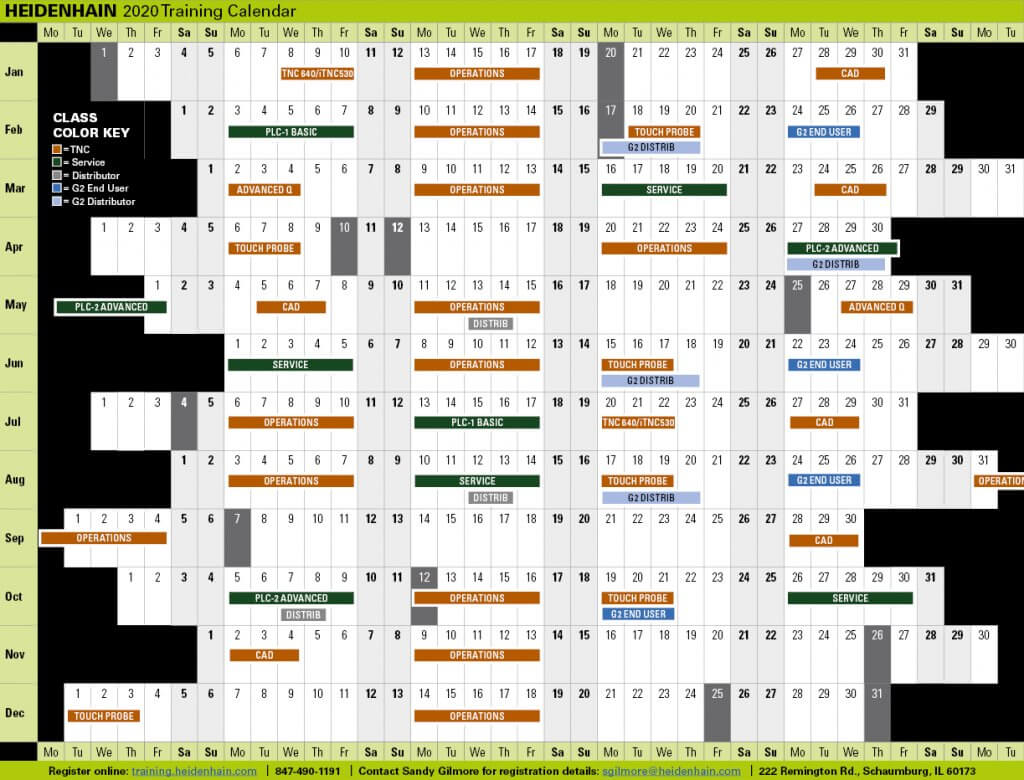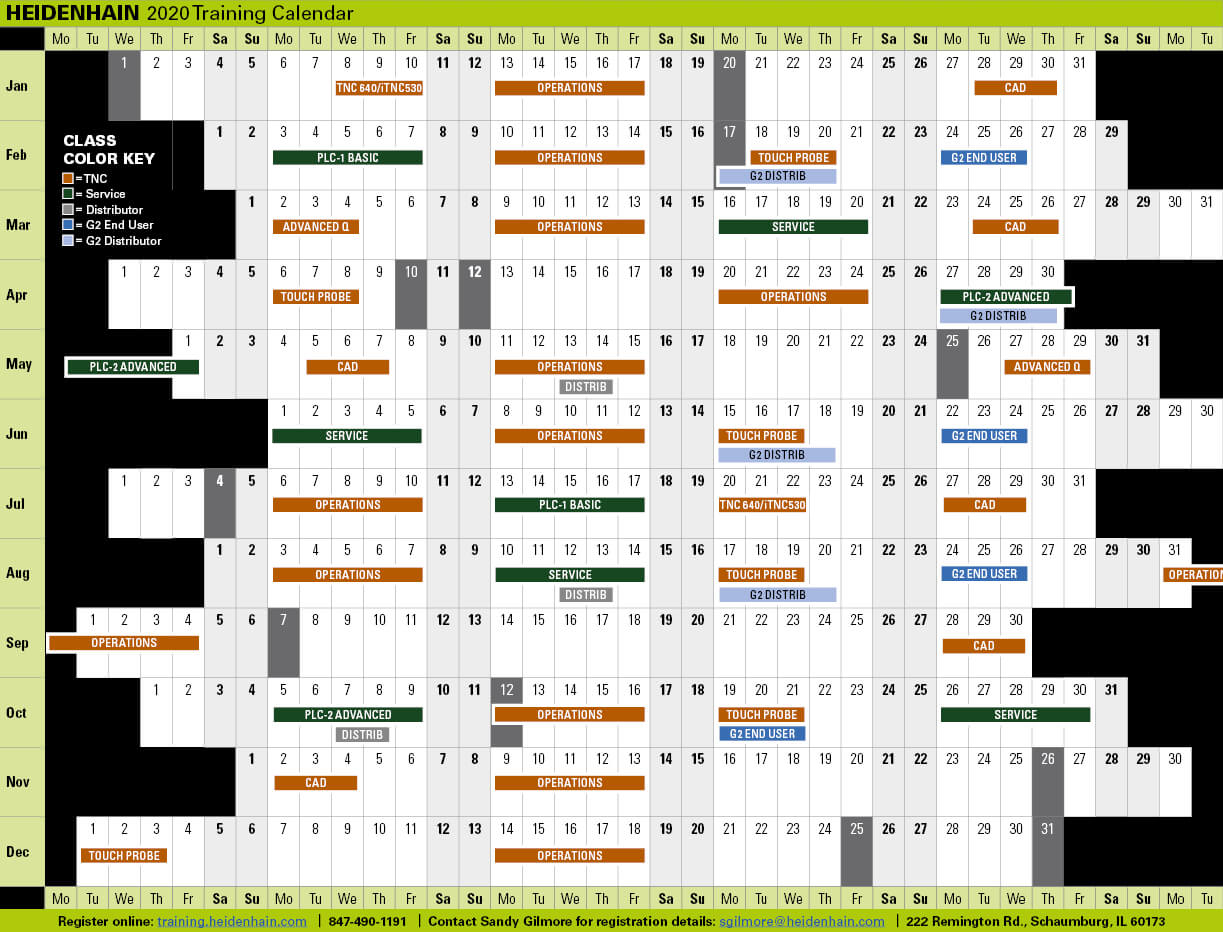 Click image to open interactive PDF
Technical qualification and continuing training are indispensable for achieving technological improvement and securing the future of a company and its employees.
HEIDENHAIN CORPORATION in Schaumburg, IL, provides technical training covering installation, programming and PLC programming as well as general training for distributors and end-users. Classes include engaging presentations and live machine demonstrations with the latest CNC and motion control from HEIDENHAIN.
Training classes for ACU-RITE's MILLPWRG2 are also included on the calendar.
Click the image above to open an interactive PDF. Once there, you can click on a class to view detailed information and a registration form.
Share: