TS 260
Workpiece touch probes for machines with automatic tool change, grinding machines, and lathes
High probing accuracy of ±5 µm (with the T404 standard stylus)
High probing repeatability for very high measurement quality: 2 σ ≤ 1 µm
Signal transmission via cable (radial or axial)
Interface: HTL
Protection rating: IP68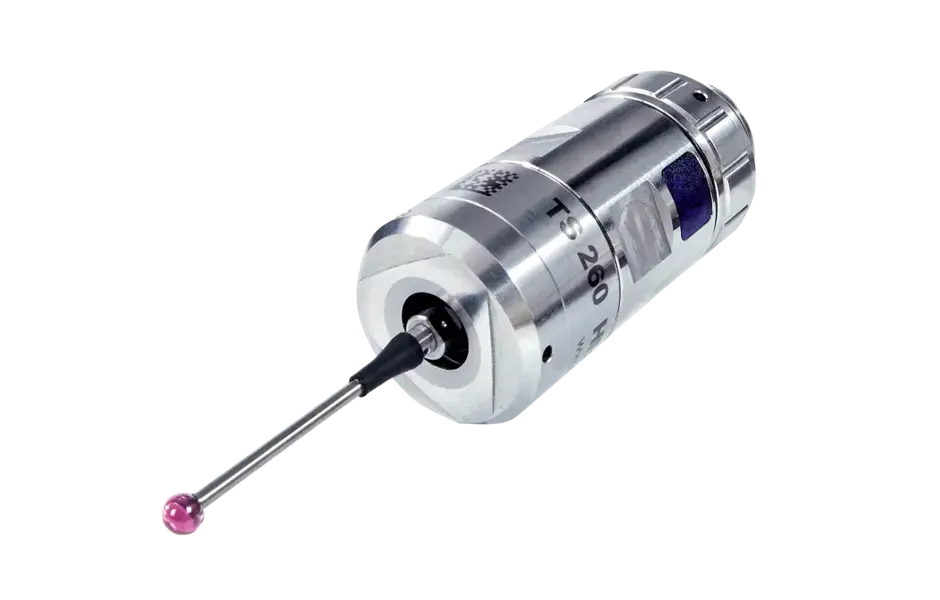 Variety of styli
HEIDENHAIN offers the right stylus for any application, with a variety of ball diameters and lengths. Changing the styli couldn't be easier: all of them are fastened to the TS workpiece touch probes via an M3 thread.
Long-lasting accuracy
Even after five million probing cycles, the HEIDENHAIN workpiece touch probes are still highly accurate: with a probing repeatability of 2 σ ≤ 1 µm at a probing speed of up to 3 m/min, these touch probes deliver reliable measurements even after prolonged use.