TT 160
High-accuracy tool touch probe
High probing repeatability (2σ ≤ 1 µm) for superb measurement quality
Signal transmission via cable
Protection rating: IP68
Interfaces: HTL (compatible with the TD 110 tool breakage detector)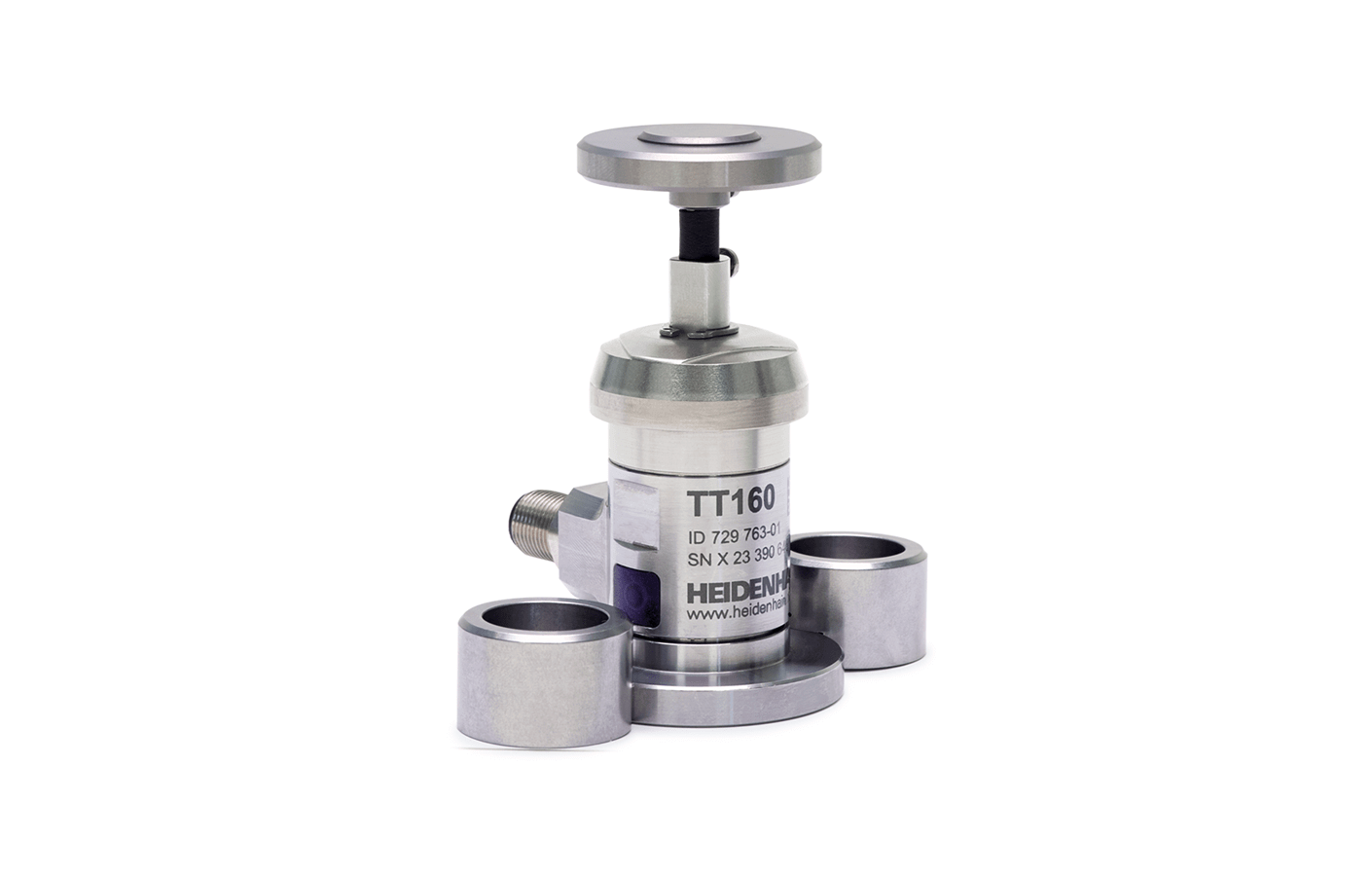 Fast calibration
The symmetrical design of this workpiece touch probe makes initial calibration fast. The control's calibration cycle is usually all that is needed for eliminating runout. Complicated mechanical adjustment isn't required during installation or after a probe contact has been replaced.
Damage protection
The connecting pin for the probe contact features a rated break point that prevents costly damage to the touch probe. This break point works in all probing directions, and a rubber sleeve provides splinter protection. In the event of breakage, the pin is easy to replace without readjustment.
Flexible mounting options
This tool touch probe provides convenient installation via fixing clamps or a space-saving mounting base. The mounting base is also available with an optional built-in blower and hose connector.
Reduce your system cost
Because it doesn't require compressed air, the TT 160 tool touch probe can lower your TCO. And by needing only one cable and zero maintenance, it can even save costs.