EIB 700 and IK 220 series
Signal converters for computer-aided measurement
Ideal as evaluation unit for high encoder signal resolutions and rapid measurement
EIB 700: connection of multiple evaluation units with Ethernet transmission and, for example, wireless LAN transmission paths
EIB 700: connection of up to four HEIDENHAIN encoders
IK 220: PCI counter card
IK 220: connection of up to two HEIDENHAIN encoders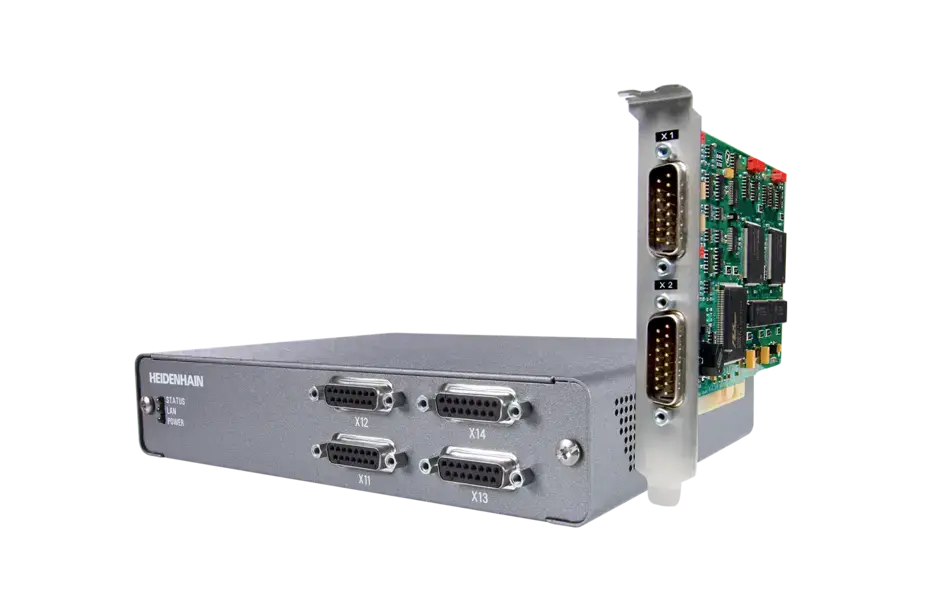 Rapid measurement
Temporary storage of measured values in the signal converter enables rapid measurement and flexible options for processing the measurement data.
Flexibly deployable
Benefit simultaneously from signal-error compensation, high data resolution, and the variable connectivity of incremental and absolute encoders. A wide variety of customer applications are possible thanks to measurement trigger options and built-in measurement storage.
Convenient implementation
Programming customer applications is easy thanks to the included driver software. Added sample programs and the EIB application software conveniently demonstrate the possibilities of the EIB 700.