EIB 2391S, EIB 3392S, and EIB 3391Y series
Signal converters with serial interface at input and output
Connection of encoders with the EnDat 2.2 interface to subsequent electronics from Siemens or Yaskawa
Siemens: housing version and cable version
Yaskawa: cable version
Functional safety is possible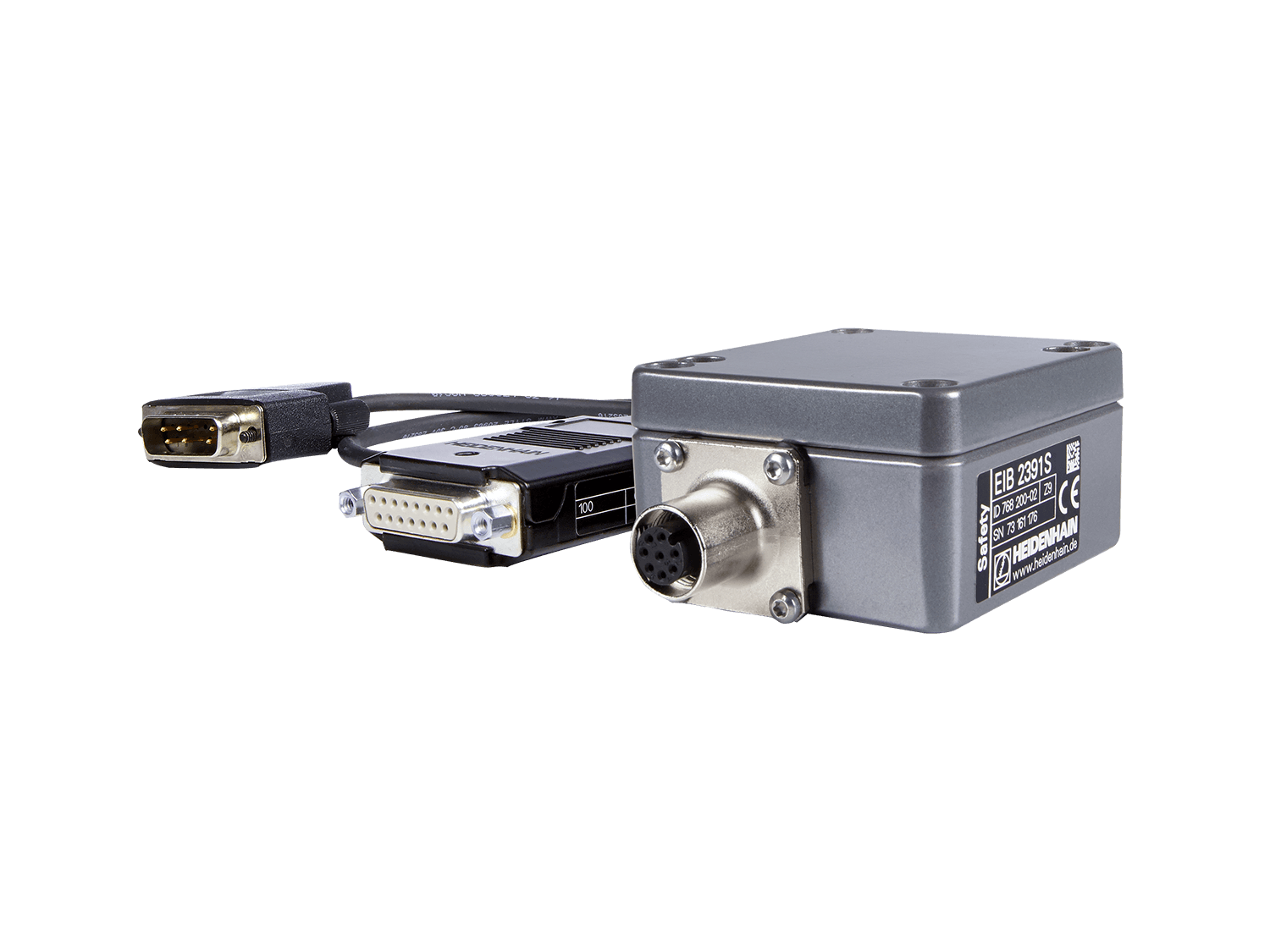 Functional safety
The EIB 2391S and EIB 3392S signal converter series can be deployed in safety-related applications. The forwarding of encoder characteristics has no effect on the safety-related positions.
High encoder compatibility
The EIB 2391S, EIB 3392S, and EIB 3391Y series feature broad encoder compatibility for connection to the DRIVE-CLiQ and Yaskawa interfaces.
Temperature sensor information
With the EIB 2391S and EIB 3392S series, the temperature sensor information of the connected encoder can be forwarded to the DRIVE-CLiQ interface.
Online diagnostics
Online diagnostic support for EnDat 2.2 encoders with valuation number output: these numbers reflect the current status of the encoder and determine an encoder's function reserves, which are transmitted via the DRIVE-CLiQ interface.