EIB 100 and EIB 300 series
Signal converters with incremental interface at input and serial interface at output
Input: incremental HEIDENHAIN encoders with 1 VPP interface
Output: EnDat 2.2, Fanuc Serial Interface, Mitsubishi high speed serial interface
Different design options: connector version and robust housing version
Integrated subdivision: 16 384-fold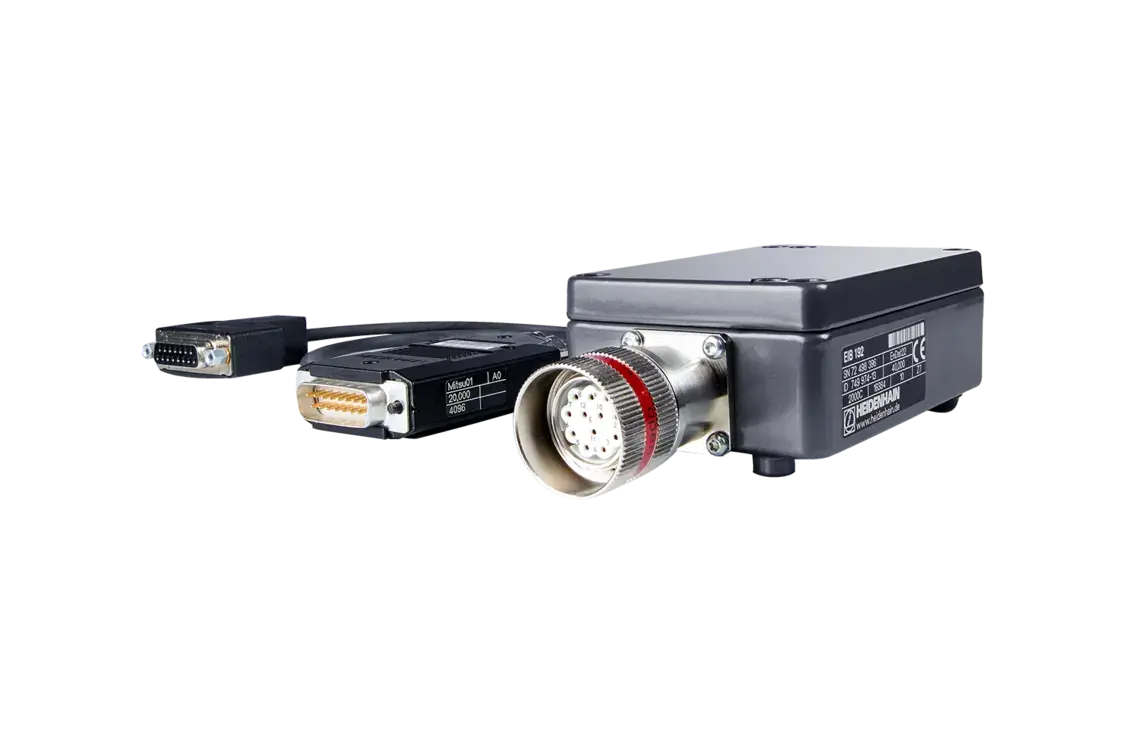 Online diagnostics
Support for the online diagnostics of EnDat 2.2, with output of the valuation numbers for the incremental track. These numbers reflect the current status of the encoder and determine an encoder's function reserves.
Built for long-term operation
The interpolation and digitizing electronics of the EIB 100 series can handle harsh daily shopfloor conditions thanks to a dust-proof, water-resistant housing design with an IP65 rating.