KCI/KBI 100 series
Absolute rotary encoder without integral bearing
High axial tolerance of up to ±0.5 mm
Hollow through shaft: Ø 30 mm / Ø 40 mm
Robust inductive scanning
Positioning accuracy of down to ±40″
524 288 positions/rev.
Multiturn functionality for up to 65 536 revolutions
Max. operating temperature: 115 °C
Interface: EnDat
Overall diameter ≈ 74 mm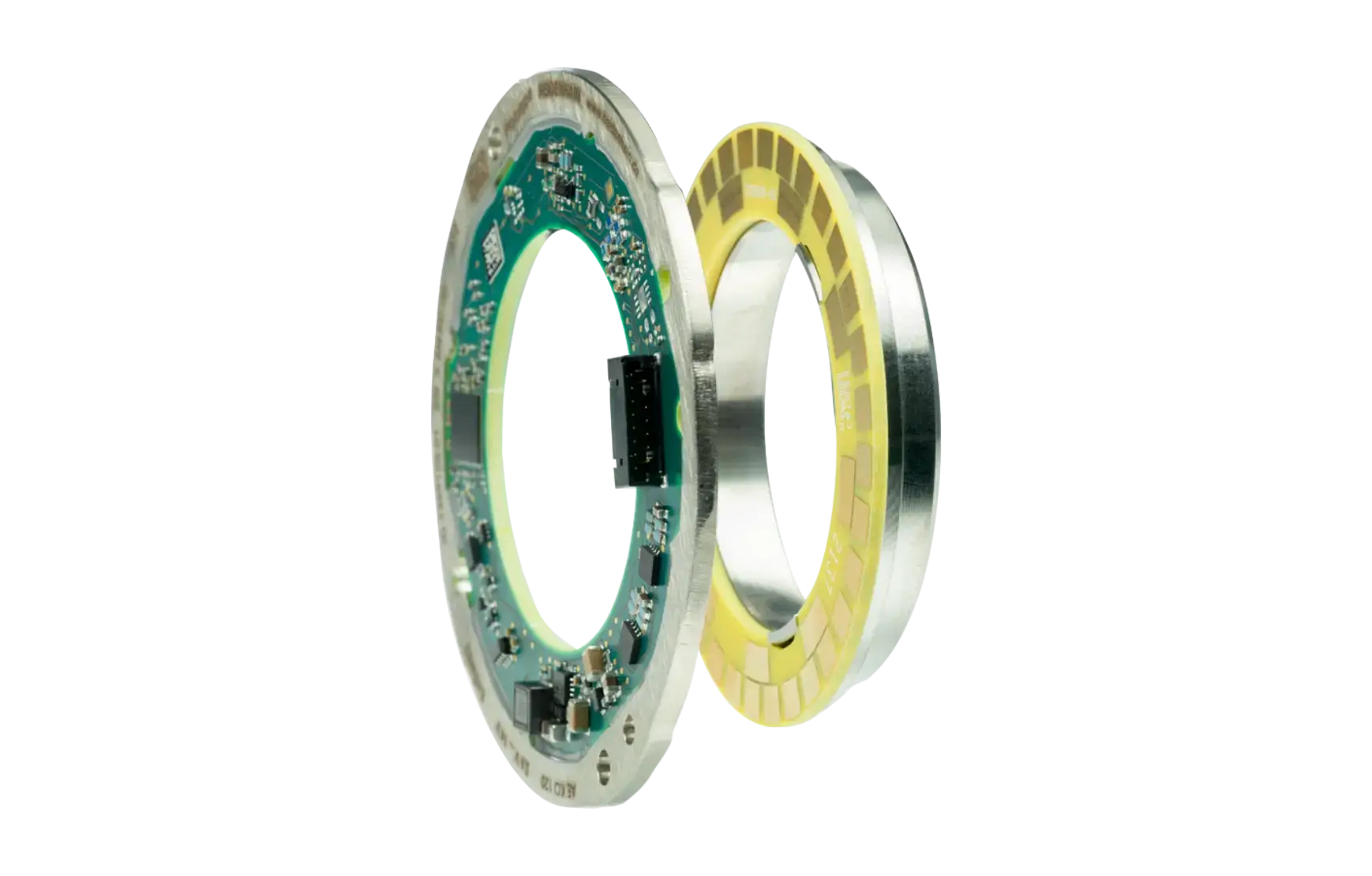 Robust design
The rotor unit is either press-fit or screw-fastened for direct coupling to the shaft. This rigid design tolerates high vibration loads of up to 400 m/s² at the stator and 600 m/s² at the rotor. Thanks to their robust inductive scanning method, these encoders are highly immune to contamination and magnetic fields.
Functional safety
This series includes rotary encoders with functional safety and a safe mechanical connection. When integrated into a system, they are suitable for applications with up to SIL3, thereby minimizing malfunctions and enabling the safe operation of machines and automated equipment.
Wide range of applications
This series offers the right rotary encoder for a variety of applications, covering everything from battery-backup multiturn functionality for up to 65 546 revolutions to support for external temperature sensors.
Compact dimensions
The rotary encoders from this series provide high reliability and a robust design for small spaces. Designed with a low height, these encoders are ideal whenever installation space is limited.