ERO 1400 series
Incremental rotary encoders without integral bearing
Axial tolerance of up to ±0.1 mm
Blind hollow shaft and hollow through shaft
Positioning accuracy of down to ±112″
Up to 37 500 signal periods/rev.
Max. operating temperature: 70 °C
Interfaces: 1 VPP and TTL
Housing diameter ≈ 35 mm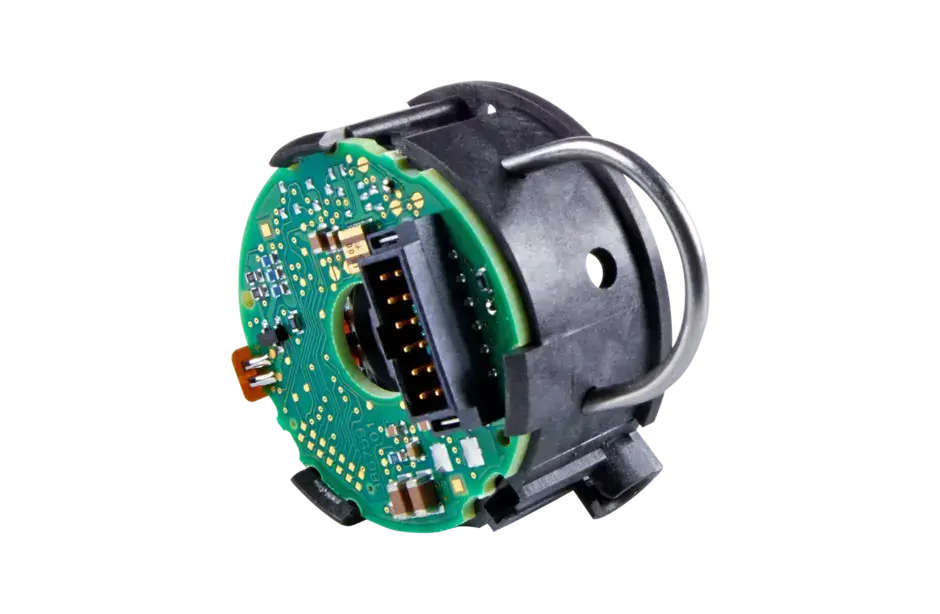 Direct shaft coupling
The hollow shaft allows the rotary encoder to be directly coupled to the mating shaft. An additional rotor coupling is not required. The resulting high rigidity permits higher bandwidths in the control loop, reduces inaccuracy, and simplifies installation.
High resolution
The ERO 1400 rotary encoders include versions with built-in interpolation. With up to 25-fold interpolation of the output signals, very high resolutions can be attained for precise positioning.
Compact design
The rotary encoders of the ERO 1400 series feature high reliability and ruggedness in a compact design. Their small footprint makes them ideal for very tight installation spaces.