ECI/EBI 100 series
Absolute rotary encoders without integral bearing
High axial tolerance of up to ±0.3 mm
Hollow through shaft with Ø 50 mm
Robust inductive radial scanning
Positioning accuracy of down to ±90″
524,288 positions/rev.
Multiturn functionality for up to 65 536 revolutions
Max. operating temperature: 115 °C
Evaluation of various external temperature sensors
Interface: EnDat
Housing diameter ≈ 87 mm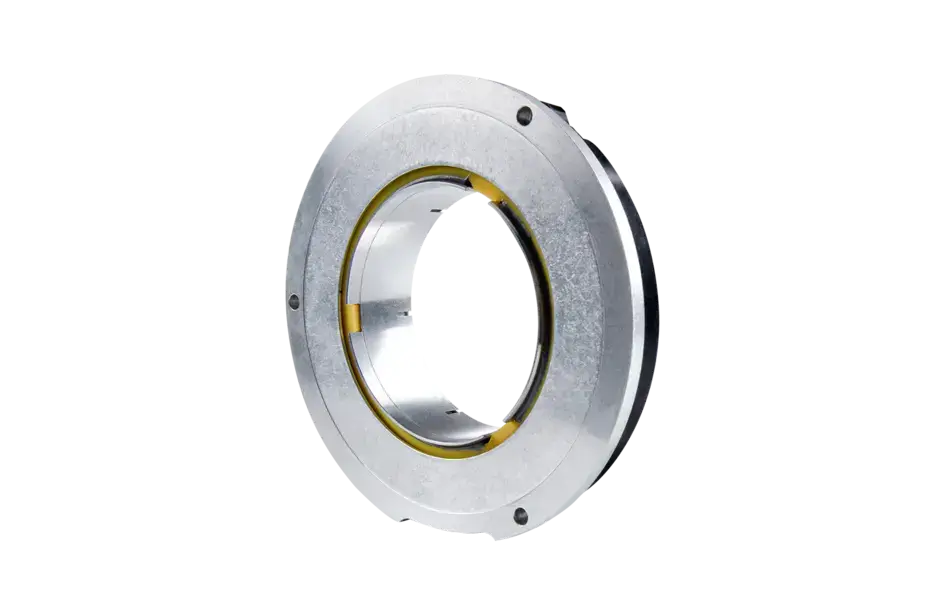 Robust design
Their hollow shaft allows these rotary encoders to be directly coupled to the mating shaft, providing for optimal rigidity. Their inductive scanning method is highly resistant to contamination and vibration loads of up to 300 m/s².
Wide range of applications
For a wide variety of applications, this series offers the right encoder, including a multiturn version with a battery-buffered revolution counter for up to 65,536 revolutions or a version featuring external temperature sensor support.
Compact design
The rotary encoders of this series feature high reliability and ruggedness in a compact design. Their low profile makes them ideal for small installation spaces. Installation is very easy thanks to built-in rotor centering and scanning gap adjustability.