ROD 1900
Incremental rotary encoder with integral bearing
High bearing load capacity (150 N axial and 200 N radial)
Blind solid shaft or solid through shaft with key
Version with water-jacket cooling system on request
Positioning accuracy of down to ±27″
Max. operating temperature: 70 °C
Interfaces: HTL and HTLs
Housing diameter ≈ 120 mm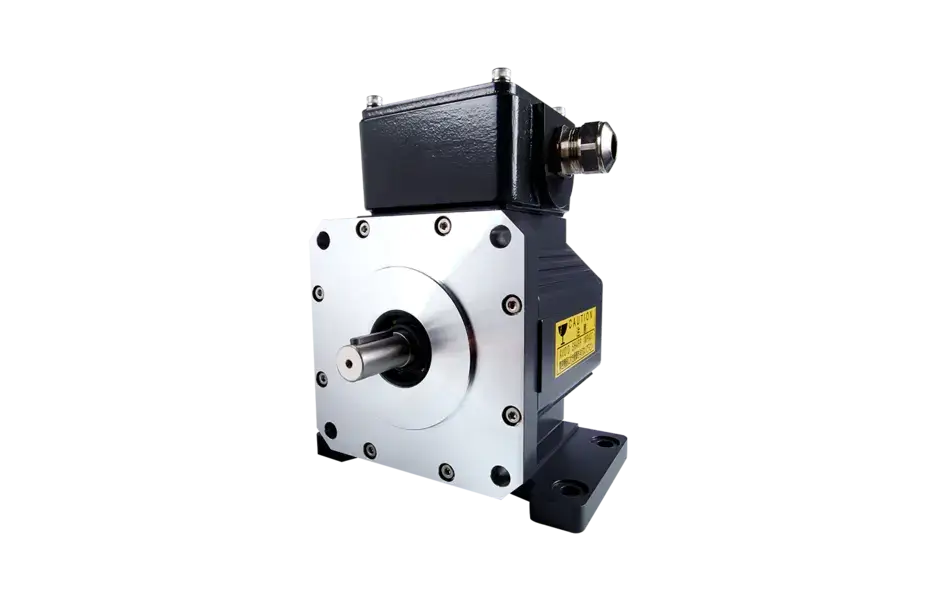 Precise positioning
Rotary encoders with a bearing and stator coupling ensure consistently high accuracy. Thanks to optimally matched components, system accuracies of down to ±27 arc seconds are attained.
Robust design
Thanks to their robust design, the ROD 1900 rotary encoders can be used under extreme conditions. They can handle high forces, with axial bearing loads of up to 150 N and radial loads of up to 200 N. Secure mounting is possible thanks to their heavy-duty flange and base fastening system.
Proven technology
The ROD 1900 rotary encoders feature high reliability and perfected technology with a robust design. For decades, these encoders have proven themselves in heavy industrial applications.