ECN 1000 and EQN 1000 series
Absolute rotary encoders with integral bearing
High axial tolerance of up to ±0.5 mm
Blind hollow shaft in Ø 6 mm
Positioning accuracy of down to ±60″
8,388,608 positions/rev.
Multiturn functionality for up to 4096 revolutions
Max. operating temperature: 100 °C
Interfaces: EnDat and DRIVE-CLiQ
Housing diameter ≈ 35 mm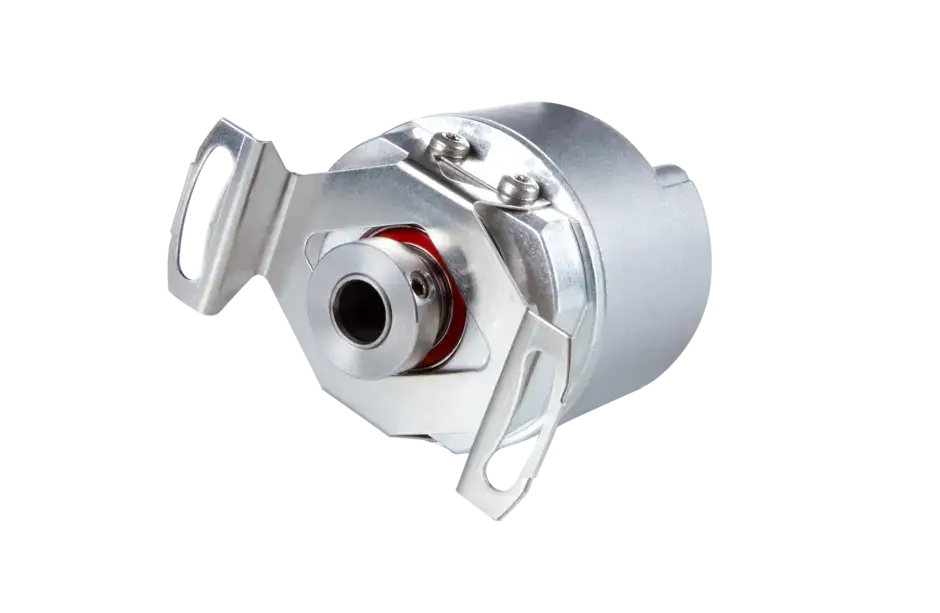 Direct shaft coupling
The encoder's hollow shaft allows it to be coupled to the mating shaft. No additional rotor coupling is required. The high rigidity permits higher control-loop bandwidths while significantly reducing inaccuracy and installation complexity.
Precise positioning
Rotary encoders with a bearing and stator coupling ensure consistently high accuracy. Thanks to optimally matched components, system accuracies of down to ±60 arc seconds are attained.
Flexible coupling
The stator coupling compensates for play between the motor and the rotary encoder, thereby correcting inaccuracy. Even tilt and axial play of up to ±0.5 mm can be reliably compensated for. The stator coupling also facilitates easy mounting to the plane surface.
Compact design
The rotary encoders of this series feature high ruggedness and reliability in a very compact design with an outer diameter of just 35 mm. Their small footprint makes them ideal for very tight installation spaces.