LC 400 series
Absolute linear encoders with slimline scale housing
Compact design for limited installation space
Particularly easy installation with mounting rail
Available with functional safety
Interfaces: EnDat, Fanuc, Mitsubishi, Panasonic, and DRIVE-CLiQ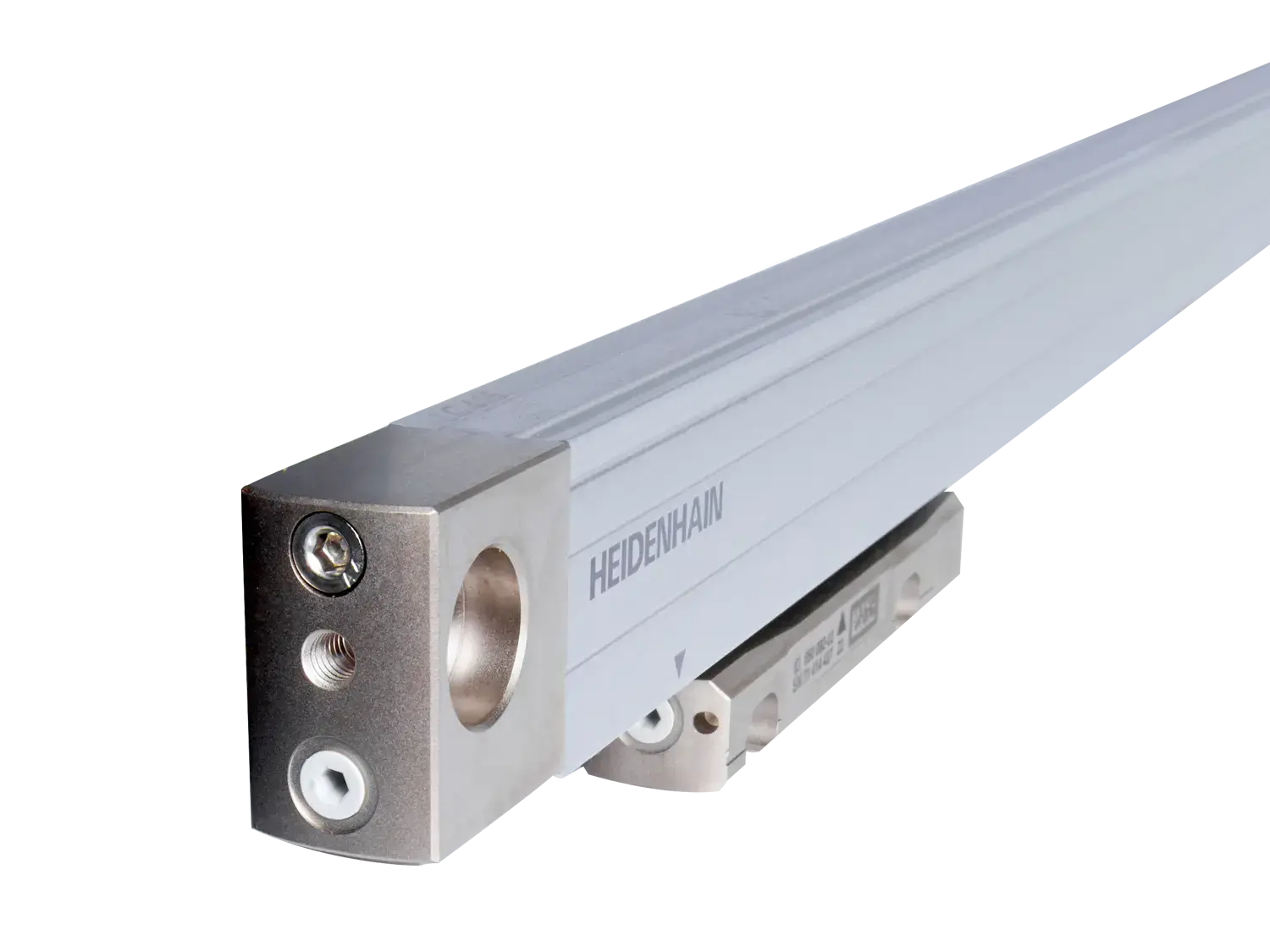 Compact design
The LC 400 linear encoders deliver high accuracy and a rugged design with a small footprint. Their compact dimensions make them ideal for very limited installation space.
Functional safety
The LC 400 linear encoders are available with functional safety and fault exclusion for the mechanical connection. When integrated into a system, this solution for applications with up to SIL 2 can minimize malfunctions and enable safe machine tool operation.
Reliable protection
A proven seal design optimally protects the LC 400 encoders from contamination. Their wide scanning field also reduces contamination sensitivity. Localized impurities on the measuring standard have very little influence on signal quality or measurement accuracy.
Optical scanning
Sealed linear encoders from HEIDENHAIN deliver optimal results on machine tools. The quality of their graduations and their optical scanning method with small signal periods are key factors in attaining perfectly machined surfaces.
Air supply for linear encoders: optimal supply of sealing air