LC 200 series
Absolute linear encoders with full-size scale housing
Long measuring lengths of up to 28 m (and longer upon request)
Single-section version for up to 4240 mm
Multi-section housing with integrated seal
Rugged and vibration-tolerant design
Interfaces: EnDat, Fanuc, Mitsubishi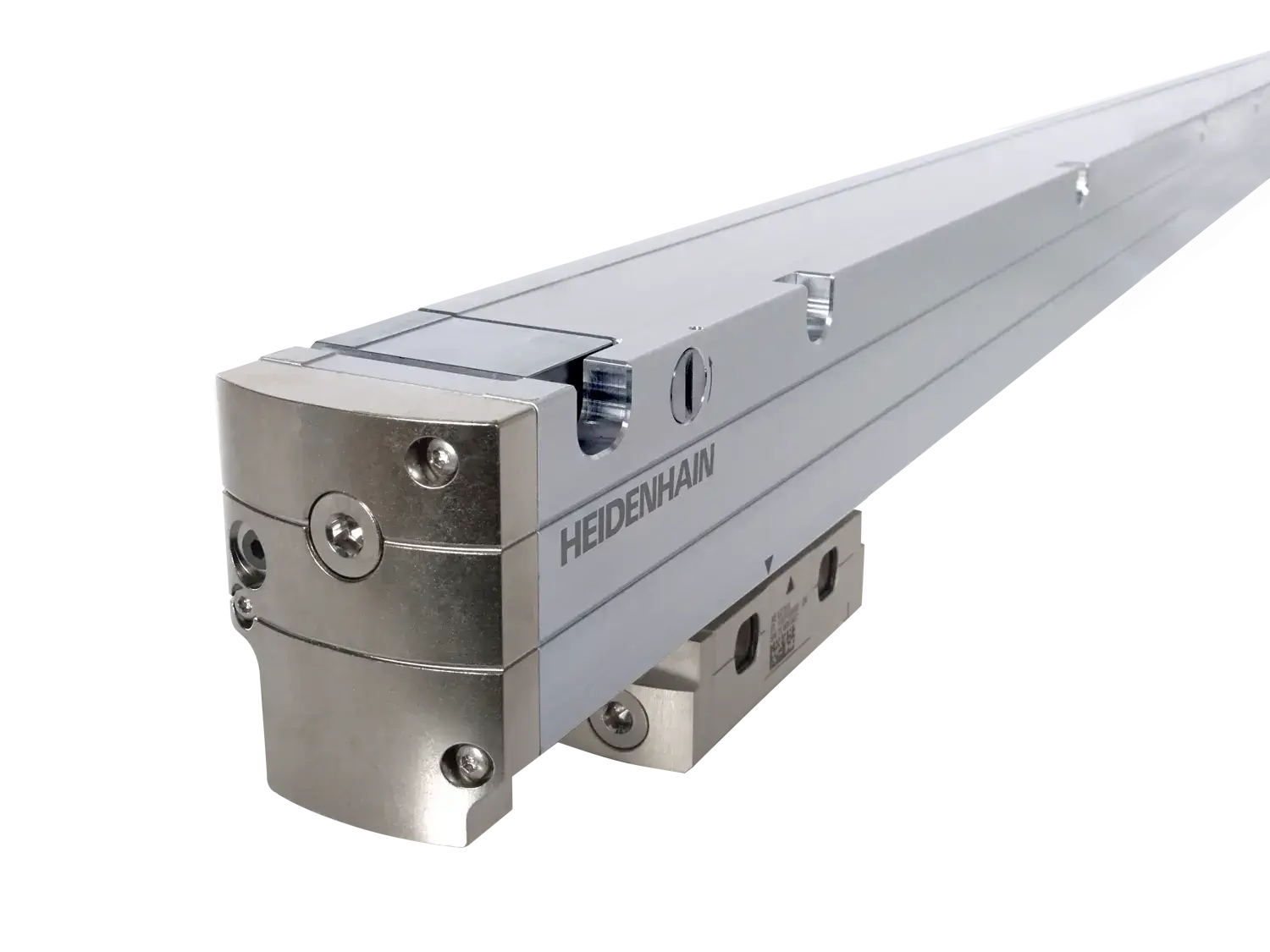 Multi-section housing
Multiple housing sections can be joined together to form long measuring lengths. A steel scale tape is drawn through them and secured to the machine bed at both ends of the encoder. Due to the design, scanning is performed with the housing at a neutral range of tilt, thus preventing inaccuracy at the section joints.
Long measuring lengths
This family of linear encoders comes in a single-section version for up to 4240 mm and a multi-section version for up to 28 m. In all lengths, the LC 200 series features excellent dynamic behavior, high reliability, and consistently high accuracy across the entire measuring range.
High contamination tolerance
A proven seal design optimally protects the LC 200 encoders from contamination. Their wide scanning field further reduces contamination sensitivity. Localized impurities on the measuring standard have very little influence on signal quality or measurement accuracy.
High vibration tolerance
Linear encoders with a full-size scale housing are particularly rugged and vibration tolerant, making the LC 200 well suited for deployment in harsh environments.
Air supply for linear encoders: optimal supply of sealing air