LIP 6000 series
Incremental linear encoder with very high accuracy
For high-accuracy linear axes up to 3040 mm long
Very small measuring step (<1 nm)
High speed and position stability
Position detection via limit switch and homing track
Compact design for limited installation space
Interfaces: 1 VPP, TTL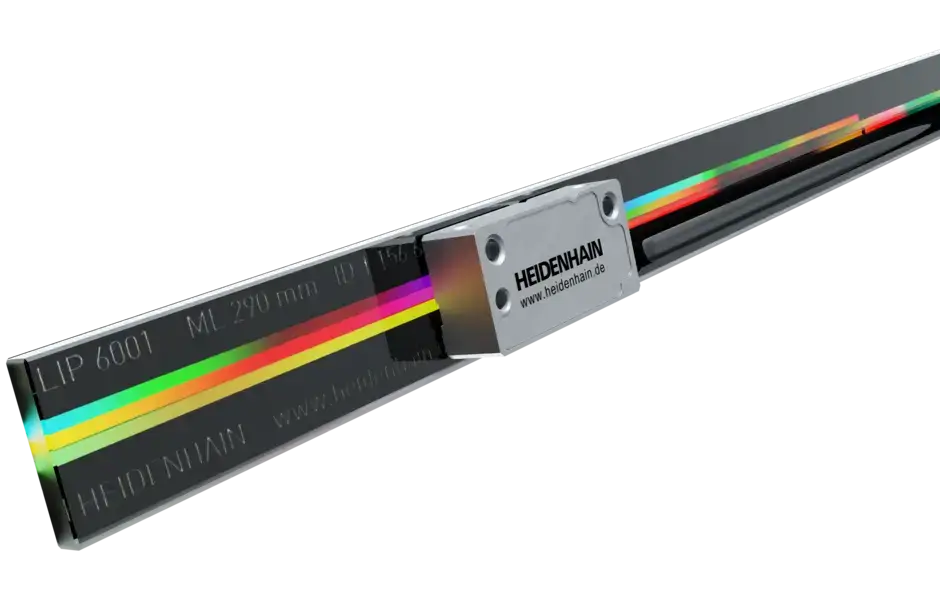 High-accuracy scanning
The LIP exposed linear encoders use interferential scanning. Their measuring standard is a phase grating on a glass-ceramic graduation carrier. These linear encoders feature extremely small measuring steps and exceptional accuracy.
Dependable signal quality
The HSP 1.0 ASIC developed by HEIDENHAIN ensures consistently high scanning signal quality. The ASIC compensates for a drop in signal amplitude by increasing the LED current, thus maintaining the optimal signal shape under contamination. Noise is also kept uniformly low.
Easy installation
Small signal periods normally require very narrow mounting tolerances for the distance between the scanning head and measuring standard. For easy installation, the exposed linear encoders from HEIDENHAIN feature wide mounting tolerances with minimal effect on output signal quality.
Application versatility
High integration density makes these encoders very compact and light. A variety of mounting options enables use in different applications. Their measuring standard can be adhesively fastened or clamped, and the scanning heads can be selected with a left- or right-side cable outlet.
Fast referencing
Integrated homing functionality enables position detection and