LIP 200 series
Incremental linear encoder with very high accuracy
For high-accuracy linear axes up to 3040 mm long
Very small measuring step (<1 nm)
High speed and position stability
High repeatability
Interfaces: EnDat, Fanuc, Mitsubishi, and 1 VPP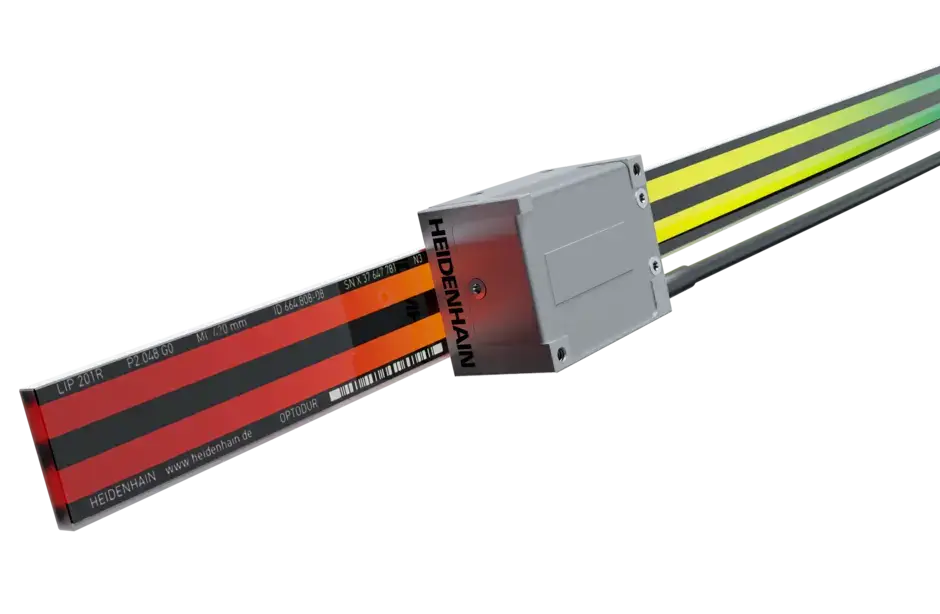 Optimal motion control
The LIP 200 series linear encoders are equipped with optimized scanning electronics and a highly light-efficient graduation structure, resulting in excellent speed and position stability.
Dynamic and precise
Along with high accuracy, the LIP 200 series features very fast traversing speeds. Measuring steps of down to 31.25 picometers and traversing speeds of up to 180 m/min make these encoders ideal for highly dynamic precision applications for lengths of up to three meters.
High-accuracy scanning
The LIP 200 exposed linear encoders use interferential scanning. The measuring standard is a phase grating on a glass-ceramic graduation carrier. These linear encoders combine extremely small measuring steps with very high traversing speeds.
Easy installation
Thanks to very short signal periods and high resolution, the LIP 200 encoders are perfect for high-precision applications. The mounting tolerances are unusually wide for such high-accuracy encoders, permitting easy installation.
LIP 200 series: For high-accuracy linear axes up to 3040 mm long