LIC 4100 series
Absolute linear encoder with high accuracy
For linear axes with high traversing speeds
Measuring lengths of up to 28 m
Version with very small measuring step (<1 nm)
High-vacuum versions available
Functional safety versions available
Different mounting options
Interfaces: EnDat, Fanuc, Mitsubishi, Panasonic, and Yaskawa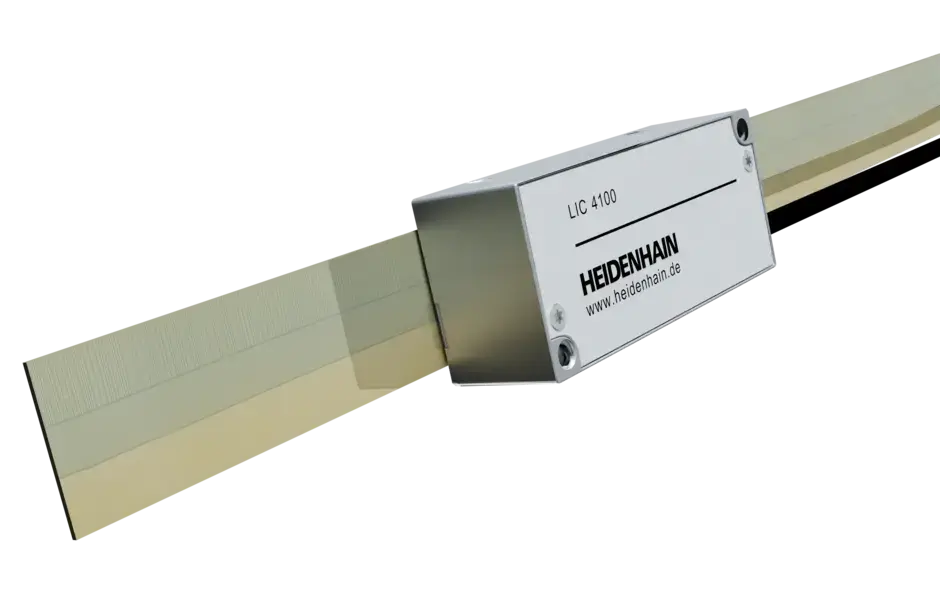 Functional safety
Certain encoders of this series are available with functional safety and a safe mechanical connection. When integrated into a system, this solution for applications with up to SIL 2 minimizes malfunctions and enables safe machine operation.
Application versatility
This series can be used in a wide variety of applications. The multi-talented LIC encoders are tough and accurate, enabling high speeds and long measuring lengths. Certain versions can be used in safety-related applications or in high-vacuum applications.
High traversing speeds
Along with high accuracy, the LIC linear encoders feature very fast traversing speeds. Measuring steps of down to just 1 nm and traversing speeds of up to 600 m/min are possible. Position measurement is absolute and, thanks to high contamination resistance, very reliable.
Long measuring lengths
The linear encoders of this series come in various versions with measuring lengths of up to 28 m. These encoders deliver excellent dynamic behavior, high reliability, and consistently high accuracy across the entire measuring length.