LIC 2100 series
Absolute linear encoder for simple applications
For linear axes with high traversing speeds
Measuring lengths of up to 3020 mm
Various mounting options
Resistant to contamination
Interfaces: EnDat, Fanuc, Mitsubishi, Panasonic, and Yaskawa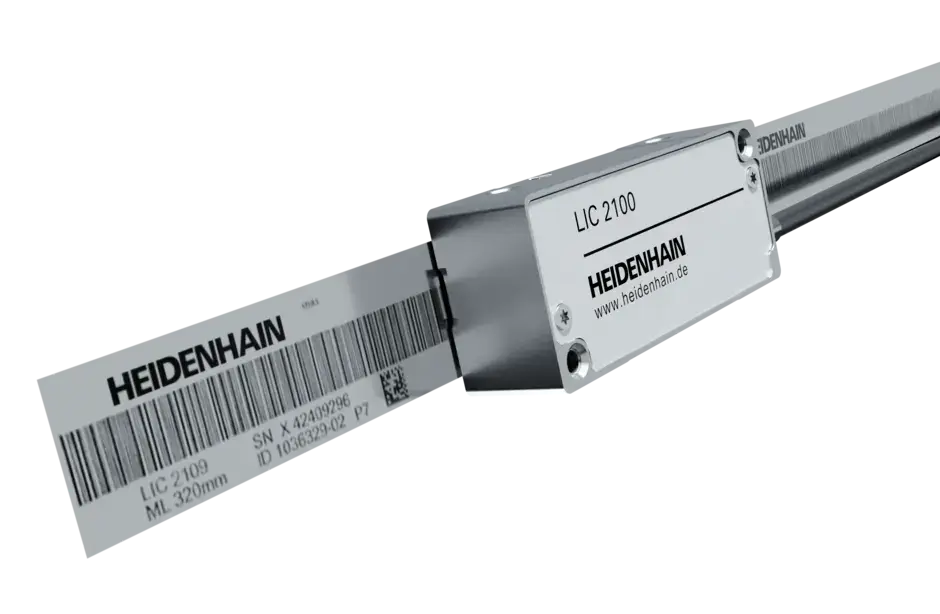 Resistant to contamination
Thanks to a large scanning field, the encoders of this series are highly resistant to contamination. Localized impurities on the measuring standard have minimal effect on the signal quality and measurement reliability.
Easy installation
The wide mounting tolerances of the exposed linear encoders from HEIDENHAIN have only a minimal effect on the output signals, thus enabling fast and easy mounting. The mounting area on the machine requires only a simple mechanical design.
High traversing speeds
Along with high accuracy, the LIC 2100 linear encoders permit very fast traversing speeds of up to 600 m/min. Position measurement is absolute and, thanks to high contamination resistance, very reliable.