SPECTO series
Incremental length gauges for measuring stations and multi-gauging fixtures
High system accuracy: ±1 µm
Very rugged design
Compact design for limited installation space
Various plunger actuation possibilities
Highly durable ball-bearing guide
Measuring range of up to 30 mm
Interfaces: 1 VPP, TTL
Protection rating of up to IP67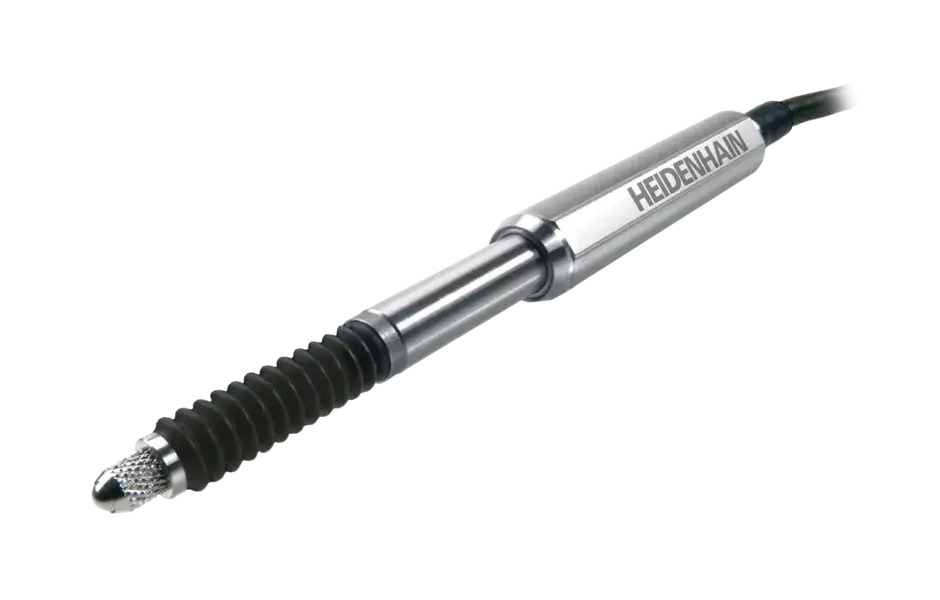 Durable and contamination-resistant
A durable design ensures reliable operation, even under high vibration and shock loads. Featuring chemically and thermally resistant bellows, as well as a dust-proof, water-resistant design, these length gauges can easily handle harsh everyday shop conditions.
Durable ball-bearing guide
The ball-bearing guide of the SPECTO series enables reliable extension and retraction of the plunger even under high transverse forces and prolonged use: the guide is tested for a minimum of 60 million strokes.
Any mounting orientation
The SPECTO series length gauges can be used in any required orientation. An optional clamping sleeve ensures both secure clamping and smooth guidance.
Ideal for multi-gauging fixtures
The compact design of these length gauges features a frontal profile of less than 15 mm. Multiple length gauges can be arrayed in a small space for simultaneous measurement of multiple inspection points.