Services and consultation
Maximize the benefits of digitalization through comprehensive consultation, servicing, and training from HEIDENHAIN, covering everything from planning and implementation to everyday usage. As a result, you'll use only the hardware and software solutions that your company needs.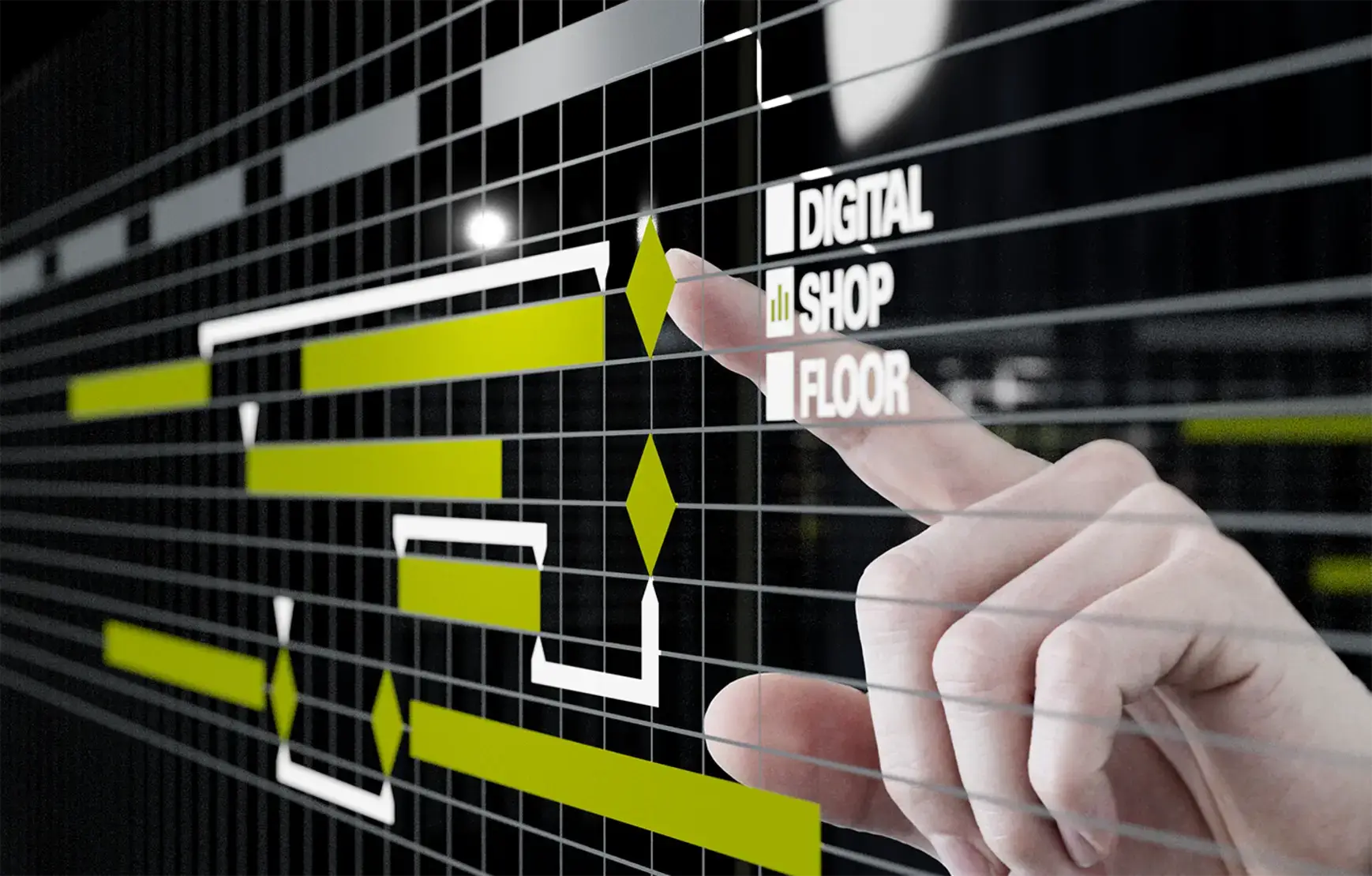 Proof of concept: digitalization that meets your expectations
How far along is digitalization at your company?
What are your short-, medium-, and long-range goals?
Full digitalization of a company is a complex project that requires careful planning. The Digital Shop Floor team at HEIDENHAIN provides individualized, closely coordinated support.
Services, from initial setup to job programming

Our services: we're there for you!
The Digital Shop Floor team at HEIDENHAIN is your go-to partner for software, hardware, planning, individualized training, and custom job programming. Together, let's digitalize your production processes.
Initial setup: remotely and on-site
Our software products are intuitive to operate. When used in conjunction with HEIDENHAIN controls, they even offer plug-and-play functionality. But if you prefer to conserve business resources or otherwise desire support with initial setup, we are happy to help, either remotely or on-site at your company.
Develop practical expertise through training courses, webinars and more
Stay informed on the path to digitalization through support from the Digital Shop Floor team at HEIDENHAIN, including continually updated training courses, seminars, webinars, and videos about our products and services.

Technical training courses
We offer training courses for your specific needs at our training center in Traunreut, Germany, as well as many other locations throughout Germany, Europe, and the world. Gain practical, user-focused expertise in operating HEIDENHAIN software and controls.
Online training courses
Discover HIT (HEIDENHAIN Interactive Training), our online multimedia learning platform for training and certifying NC operators through self-learning. And don't miss our webinars and videos explaining our software and hardware products.
The HEIDENHAIN Automation Solution
We're happy to advise you about all aspects of automating your shop floor and implementing the HEIDENHAIN Automation Solution. As a result, you'll make optimal use of these universal hardware and software components for tool and workpiece automation, flexibly adapting them to your applications.