HEIDENHAIN Automation Solution
The HEIDENHAIN Automation Solution is a universal system package of single-provider hardware and software for workpiece and tool automation.
End users and automation system operators benefit from intuitive operation after minimal familiarization. Machine manufacturers and automation providers benefit from proven components and the flexible customization possibilities of the HEIDENHAIN Automation Solution.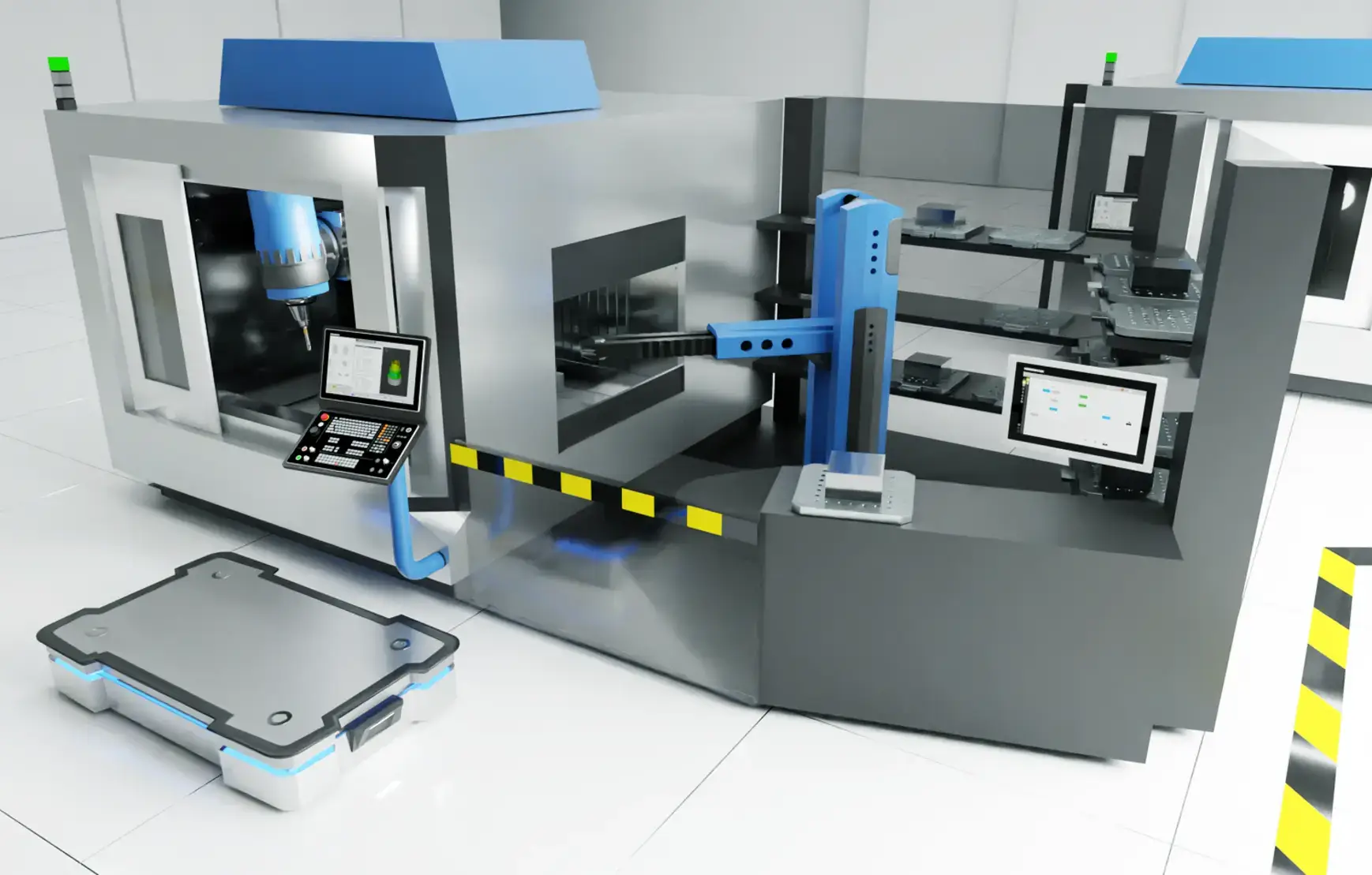 Workpiece automation
Significantly improve the utilization of your machine tool through automated workpiece loading. The HEIDENHAIN Automation Solution manages the workpiece magazine and handling system. Its intuitive software provides staging area support that manages magazine pockets and controls the movement of all material.
Tool automation
Automated machine tools require a sizable stock of tools beyond the built-in tool magazines. The HEIDENHAIN Automation Solution easily links the required external auxiliary magazines to the machine tool's control. This lets you use additional tools and manage the expanded tool capacity using functions you are familiar with from our TNC controls‍.