CNC PILOT 640 contouring control
Program complex tasks with ease
24 control loops (22 with functional safety), including up to 6 spindles
Multi-touch screen
Up to 3 channels for asynchronous multi-slide machining
Programming: smart.Turn, G codes, or cycles
Extensive machining and probing cycle packages
5-axis simultaneous machining
Fast block processing time (1.5 ms)
TURN PLUS: program at the push of a button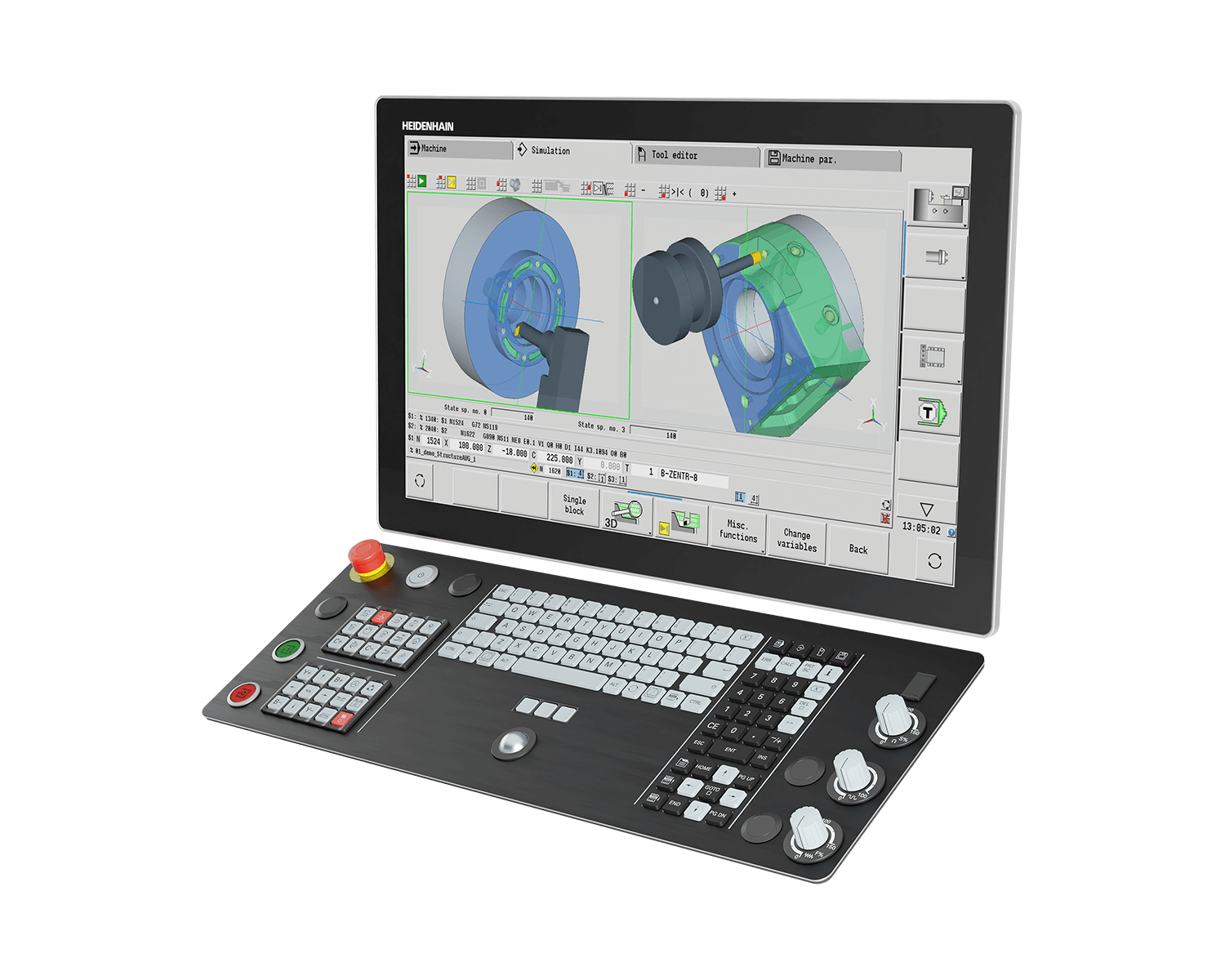 Application diversity
Whether for counter spindles, driven tools, or C, Y, and B axes, the CNC PILOT offers numerous convenient and high-performing functions. Multi-channel machining even makes it possible to perform various machining steps with multiple slides at the same time.
Automatic programming
The TURN PLUS automatic programming function is the fastest route from a design drawing to the finished workpiece. After the contours of the workpiece blank and finished part have been entered, all that remains is to select the material and workholding equipment. TURN PLUS automatically takes care of the rest at the push of a button.
Structured programming
Programming is particularly easy thanks to smart.Turn functionality. All parameters are illustrated by context-sensitive support images and entered in forms. The program's machining blocks are well structured and easy to read.
Handy machining cycles
The CNC PILOT 640 is equipped with an extensive range of cycles. Cycles for turning, milling, and drilling are standard features. Convenient cycle programming is even possible for complex operations such as multiple plunging, simultaneous machining, trochoidal milling, and hobbing.
Complete machining
The complete machining of front and rear sides offers enormous benefits: higher accuracy, fewer errors, shorter run times, and lower costs per part. Programming this is easy thanks to smart functions such as spindle synchronization, traversing to a fixed top, and controlled parting.