Accessories for HEIDENHAIN controls
Electronic handwheels
Sensitive axis-slide control
Available with optional detent
HR 510 FS, HR 520 FS, and HR 550 FS portable handwheels
HR 130 panel-mounted handwheel
Camera systems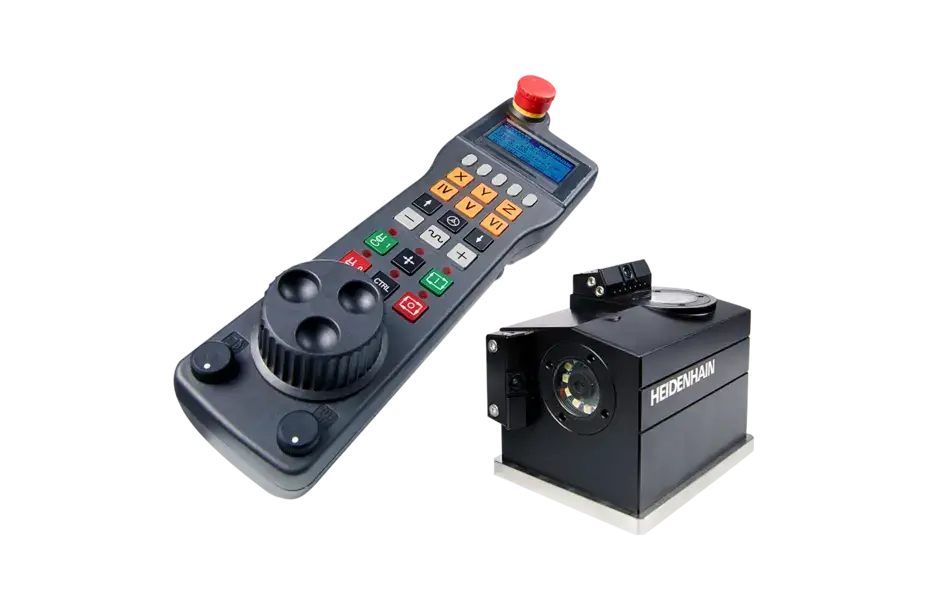 Portable handwheels
The handwheel's housing features built-in axis keys and function keys, making it possible to move axes or set up the machine at any time. The HR 520 FS also features an integrated display. The cableless radio transmission of the HR 550 FS permits unlimited freedom of motion.
Panel-mounted handwheel
The HR 130 panel-mounted handwheel from HEIDENHAIN can be integrated into the machine operating panel or attached elsewhere on the machine, allowing for highly sensitive and accurate machine-axis movement.
Camera-based tool inspection
The VT 121, combined with the VTC software, enables automated and time-saving in-process tool inspection within the machine. During unattended shifts, the tool condition and wear can be monitored and documented for every cutting edge and from different perspectives.