ECA 4000 series
Absolute optical angle encoders for very high accuracy demands
Very high accuracy and excellent signal quality
Steel scale drum with three-point centering or centering collar
Graduation accuracy: ±1.5" to ±3"
Line counts: 8195 to 44,000
Signal period: 40 μm
Diameters: 104 mm to 560 mm
Interfaces: EnDat 2.2, Fanuc, Mitsubishi, Panasonic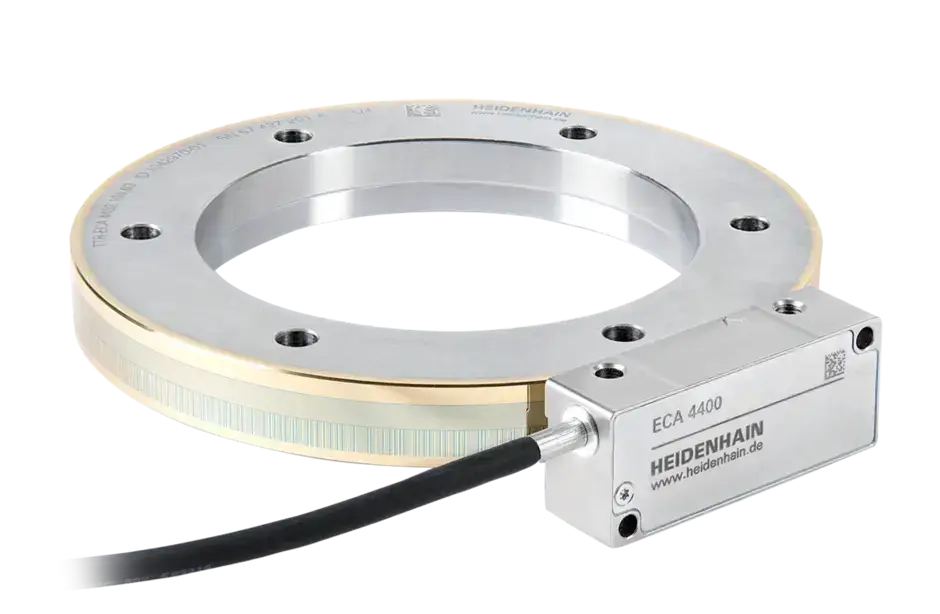 Reliable scanning
The ECA 4000 series angle encoders offer scanning reliability thanks to large scanning fields and special signal processing. This, combined with their robust graduation and wide mounting and operating tolerances make for a dependable complete system.
Universally deployable
Universal usage is possible thanks to a wide range of drum diameters, drum geometries, graduation accuracies, and interfaces. Applications include highly accurate rotary axes in machine tools, fast rotating spindles, and highly accurate applications in the metrology and electronics industries.
Application-oriented design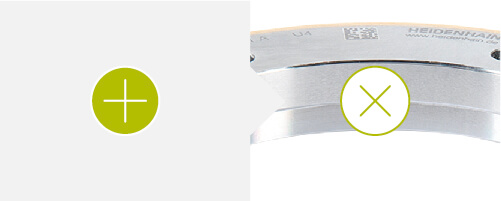 Information about the product
Click the plus signs to learn more about the product.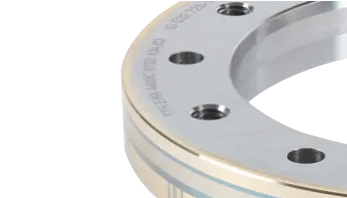 Simple mounting without loss of accuracy
This massive drum structure prevents any loss of accuracy during mounting. The three-point centering method makes mounting quick and easy.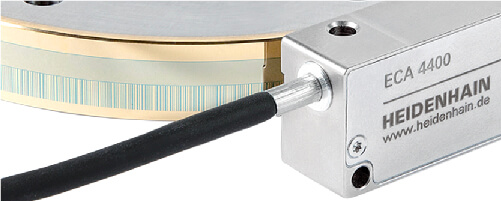 The angle encoders of the ECA 4000 series offer a digital diagnostics interface for all common machine-tool controls.